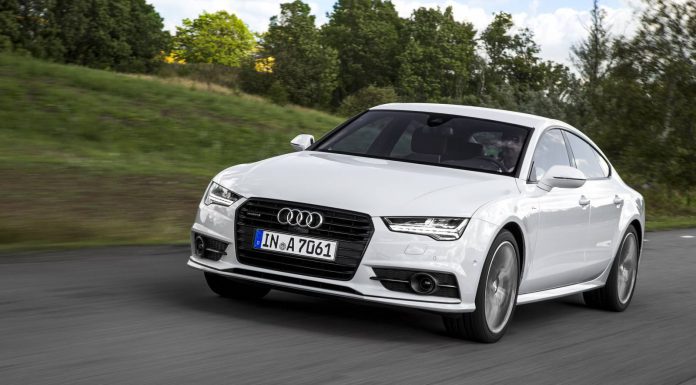 A few months ago Audi launched its mid-life facelift for the Audi A7 Sportback and introduced a brand new Competition version of it. We recently had the opportunity to test the new 2015 Audi A7 3.0 TDI and 3.0 TDI Competition models.
The most eye-catching changes differentiating this new model with the outgoing car is the redesigned front grille, more aggressive front bumper and redesigned LED headlights available with the Matrix LED technology with a very sharp design. Moreover, the 2015 Audi A7 Sportback features revised tailpipes and a new rear bumper.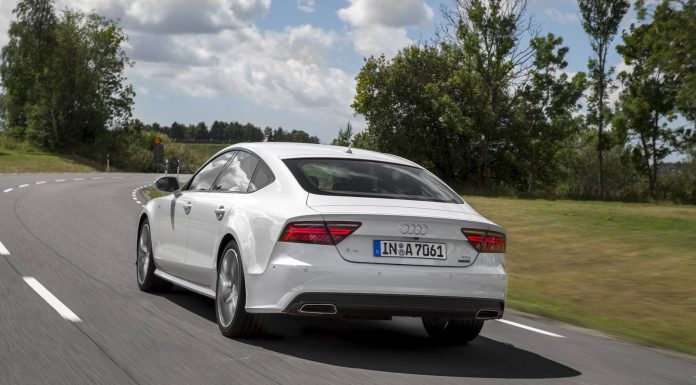 Underpinning the new 2015 Audi A7 Sportback is an aluminium and steel chassis which Audi claims is "extraordinarily lightweight and designed for maximum comfort in terms of noise". Luggage space remains the same as the outgoing model but that still means with the rear seats up, the 2015 Audi A7 and S7 Sportback includes 535 litres of space while with the seats down, that expands to 1390 litres.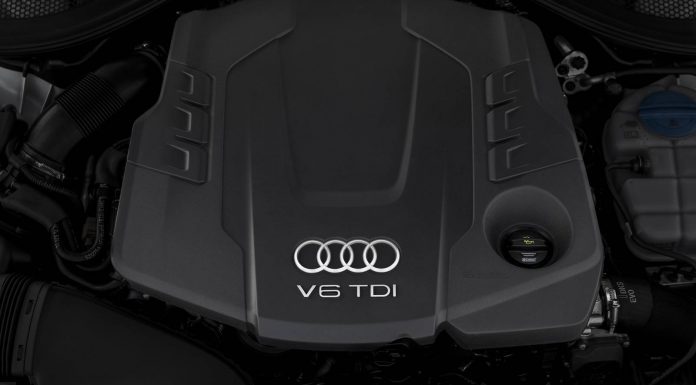 A selection of different engine options are available for the new Audi A7 Sportback including the S7 and RS7 models as well as the exciting 3.0 TDI Competition which we drove. It is powered by a 3.0-litre biturbo TDI V6 delivering a more than adequate 321 hp and a potent 479 lb-ft of torque between 1400 and 2800 rpm. That horsepower figure is actually 7 hp more than this engine normally produces. The 2015 Audi A7 Sportback 3.0 TDI Competition with its 8-speed transmission will sprint to 100 km/h from a standstill in a mere 5.1 seconds.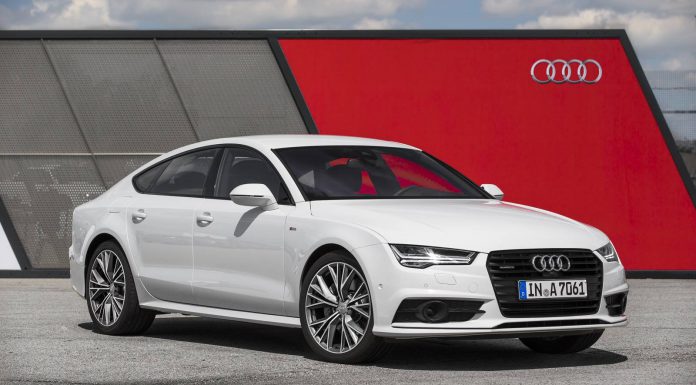 On top of providing impressive torque outputs, another great advantage of diesel and in particular TDI powered cars is excellent fuel economy. In the new A7 Sportback 3.0 TDI Competition, the car consumes just 6.1 litres per 100 km and emits 162 grams of CO2 per kilometre.
The 3.0 TDI Competition was created to celebrate the 25th anniversary of TDI technology and alongside the special engine, it adopts some visual tweaks of the other 2015 Audi A7 Sportback models through the adoption of the S line sport package. This sees the car use a new lowered suspension system which drops the ride height by 20 mm. Elsewhere, awesome looking new 20-inch wheels featuring silver spokes and matte black inners are present alongside gloss black wing mirror caps and black tailpipes. Colour choices are limited to Misano Red Daytona Gray, Nardo Gray and Sepang Blue.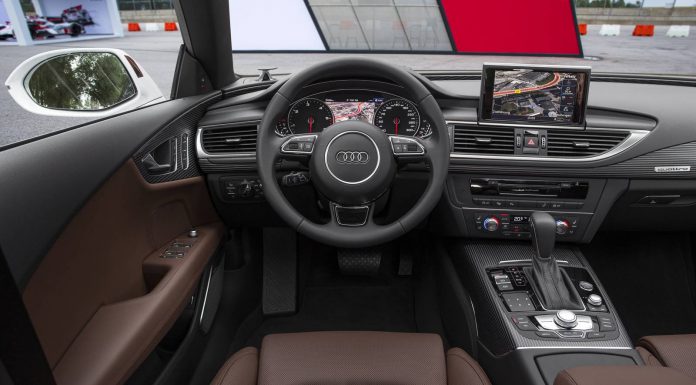 Beyond the 3.0 TDI Competition, other engine options and variants include the entry-level Audi A7 Sportback Ultra which is fitted with a 3.0-litre V6 engine delivering 218 hp to the front wheels. A 272 hp 3.0-litre TDI diesel is also available while a 3.0-litre biturbo diesel pumps out 320 hp and is mated to an eight speed transmission. All the others are fitted with the seven-speed S tronic 'box. The two range-topping models are the S7 Sportback with its 450 hp, 4.0-litre twin-turbocharged V8 engine as well as the potent RS7 Sportback with a total of 560 hp and 700 Nm under the aggressive new bonnet.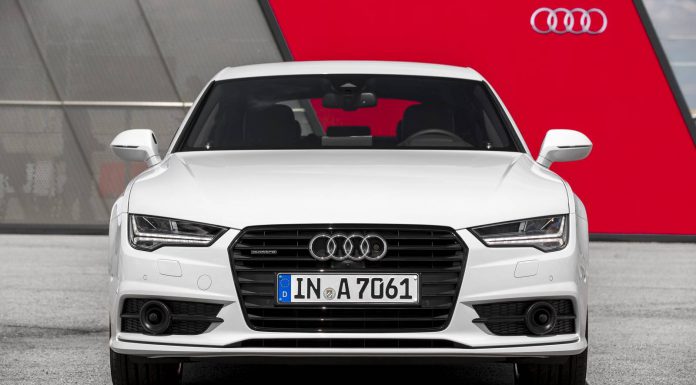 The design of the A7 still maintains its love-it or hate-it looks that belong to this car only. In that aspect the A7 is a unique car in the Audi line-up that sets itself apart design-wise more than any other car in the current line-up. The interior is a very pleasant place to be, everything what you need is there. One thing that you will notice if you have driven other Audi's is that the infotainment controls are not as consistent throughout the range as they are with say BMW.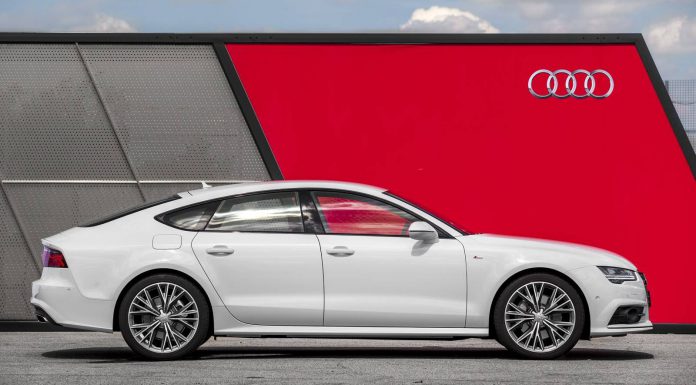 The Google Maps navigation and Audi Connect features depend on the strength of the available network and you do need to bring your own data SIM as the A7 with Audi Connect comes without a SIM – an inconvenience that we experienced first hand with our SQ5 too.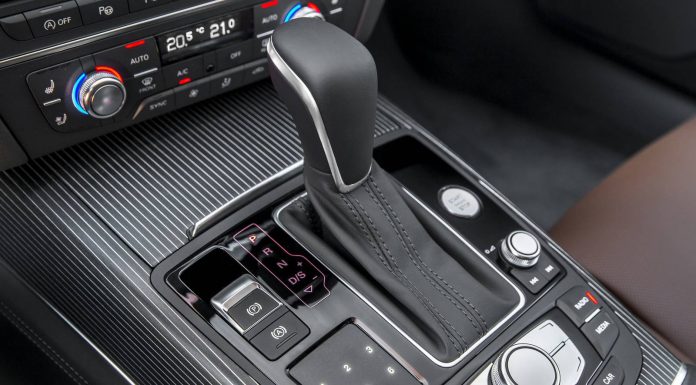 Driving wise the 3.0 TDI Competition and also the regular 3.0 TDI pack more than enough punch to be true autobahn monsters. Under acceleration from standstill the weight of the four-door coupe is hard to ignore but once its going it runs like a silent and well balanced train over imaginary tracks.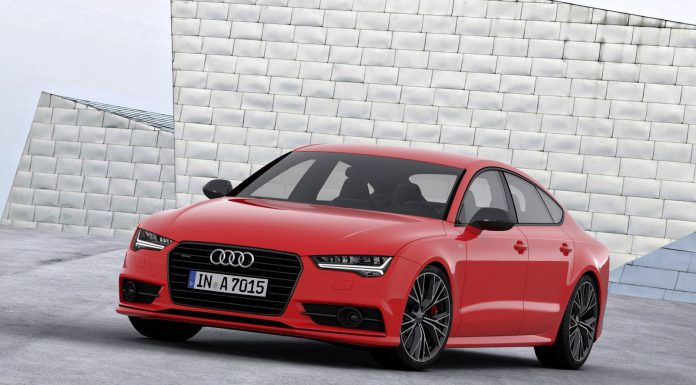 The 2015 Audi A7 Facelift is a formidable long distance cruiser and fashion statement in one. Its unique design can be considered the most individual in the current line-up and with plenty of exterior- and interior color choices this is a car for customers seeking something more than just a car alone.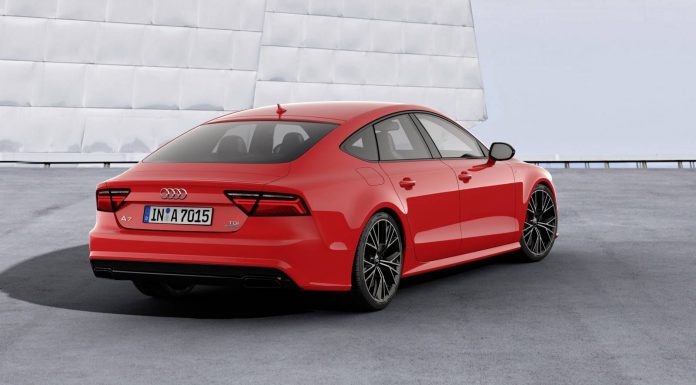 The new Audi A7 Sportback will be available for order at dealers in Europe and North America now. Stay tuned for our review of the facelifted S7 and RS7.