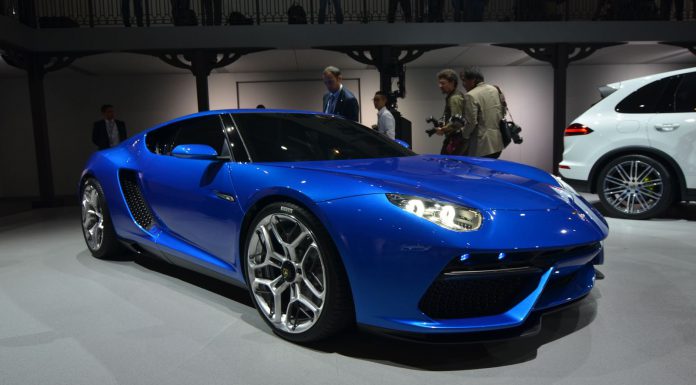 The Lamborghini Asterion LPI910-4 Hybrid Coupe Concept has gone on display at the Paris Motor Show 2014 today. The Asterion is another alternative concept from the Italian brand, although the headline news is really what lies beneath the surface. We took a closer look at the car on display at the company stand.
It gets the Huracan's V10 powerplant producing 602bhp and 413lb ft. Power is routed to the rear wheels via a 7-speed dual clutch gearbox. Power is boosted by three brushless electric motors producing 296bhp for a total figure of 898bhp. The batteries are lithium ion units mounted down the centre of the car. Power car be regenerated or topped in by plugging into a wall socket.
The design is the work of Filippo Perini and appears curvier and less edgy than the current Lamborghini models. The rear end looks similar to the new Lamborghini Huracan, whereas, the front looks loss pointy with three distinct air intakes. The bonnet gets two air vents and the side fenders feature gills.
There are no official plans to put the Lamborghini Asterion concept into production. It does seem clear that Lamborghini will be producing a new model in the near future and a hybrid engine will also feature as part of the model range.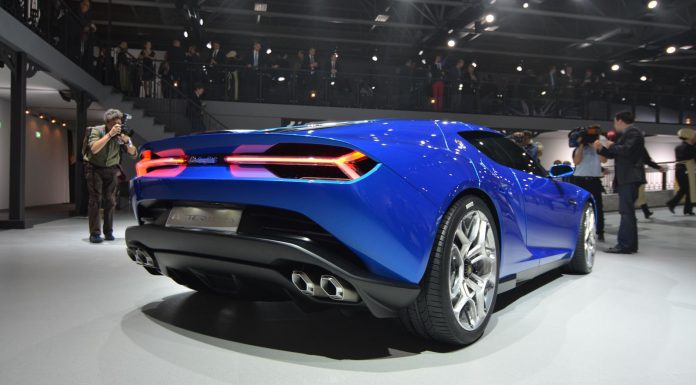 For more details of the Lamborghini Asterion LPI910-4 Hybrid Coupe Concept, take a look at our earlier article. For all the latest news, take a look at our Paris Motor Show 2014 news channel!