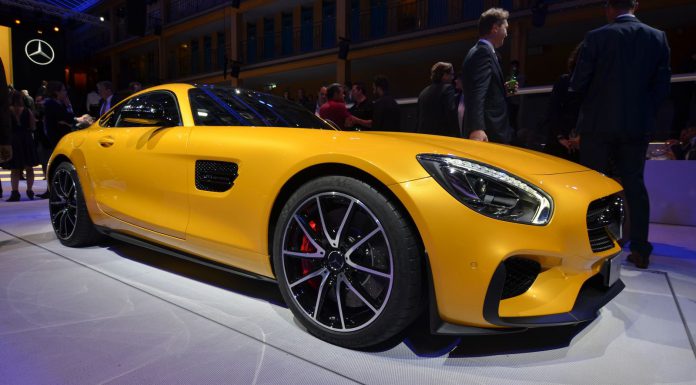 As part of Mercedes-Benz Media Night at the Paris Motor Show 2014, the Mercedes-AMG GT Edition 1 has been introduced. Distinguished from the regular AMG GT models with a selection of visual modifications, it is understood that the Edition 1 will be available in both GT and GT S specifications. We went in for a closer look.
Some of the new visual parts which separate the AMG GT Edition 1 from the regular model are a new front splitter, new carbon fibre side skirts, a fixed rear wing and brand new 10-spoke alloy wheels. In the cabin, the AMG GT Edition 1 is adorned with new badges.
Order books for the car will open soon and preliminary predictions indicate it will cost about 10,000 pounds more than the existing AMG GT S model. As with previous Edition 1 variants, the AMG GT Edition 1s will be the first variants of the AMG GT offered to the public.
As a reminder, the entry-level Mercedes-AMG GT delivers a total of 462 hp from its brand new 4.0-litre twin-turbocharged V8 engine. By comparison, the AMG GTS pumps out 503 hp. As a result, zero to 100 km/h is possible in 3.8 seconds with a top speed of 310 km/h. The V8 is particularly ground breaking for its use of dry sump lubrication and its integrally mounted turbochargers. The transmission is a seven-speed dual clutch unit fettled by AMG engineers.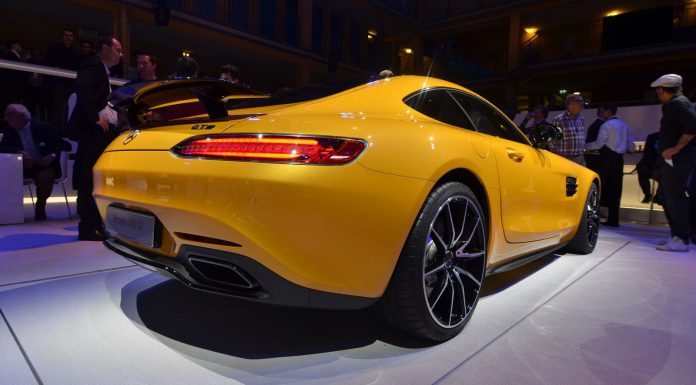 Weight is just 1,540 kilograms and weight distribution is spread 47:53 per cent, front to rear. The power-to-weight ratio of 3.3 kilograms per hp sounds pretty impressive for a car of this class. The GT also manages fuel consumption of 9.3 litres per 100 kilometres (NEDC combined).
For more from the Paris Motor Show 2014, be sure to check out our dedicated news channel.