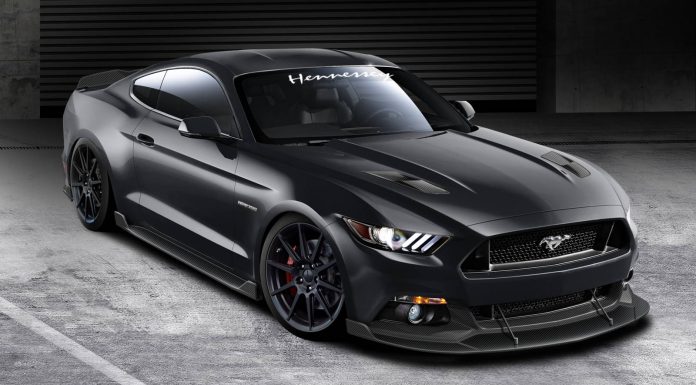 Hennessey Performance has just revealed its tuned variant of the 2015 Ford Mustang GT and it promises even more power than the recent Saleen 302 and Roush Mustangs. Just 500 examples of the Hennessey Mustang GT will be built for the 2015 model year.
The staple of the Hennessey Performance upgrades is the addition of a Roots-style supercharger. Additionally, the throttle body has been upgraded, a stainless steel exhaust system added as well as upgrades to the fuel injector and fuel pump. All told, the 2015 Hennessey Mustang HPE700 delivers an impressive 717 hp and 632 lb-ft of torque. As a result, it will sprint to 96 km/h (60 mph) in a mere 3.6 seconds and complete the quarter mile in just 11.2 seconds at 210 km/h.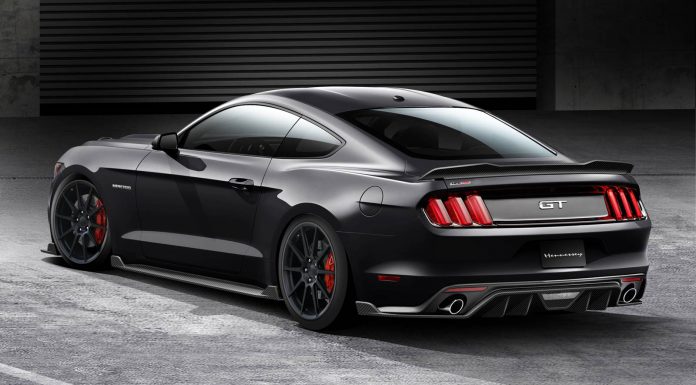 Beyond the engine upgrades, Hennessey Performance has also made the 2015 Ford Mustang GT significantly more aggressive while also improve its aerodynamics. Such changes include the adoption of a prominent front splitter, a revised grille and bonnet, new side skirts, a bootlid lip spoiler as well as a downforce generating rear diffuser.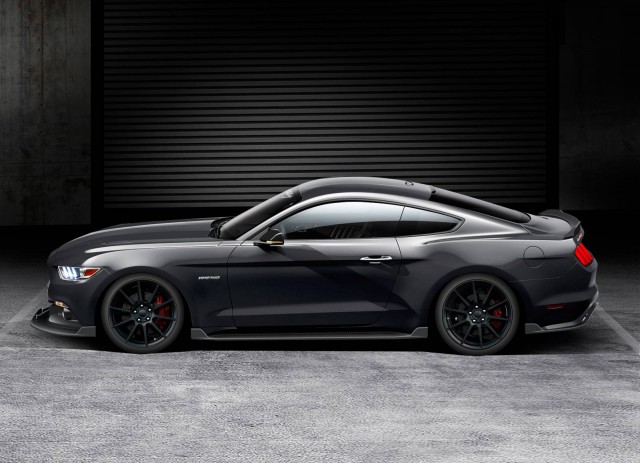 Final changes include the adoption of Hennessey H10 Lightweight wheels measuring 20-inches at all four corners and wrapped in Michelin Pilot Super Sport 2 tyres.