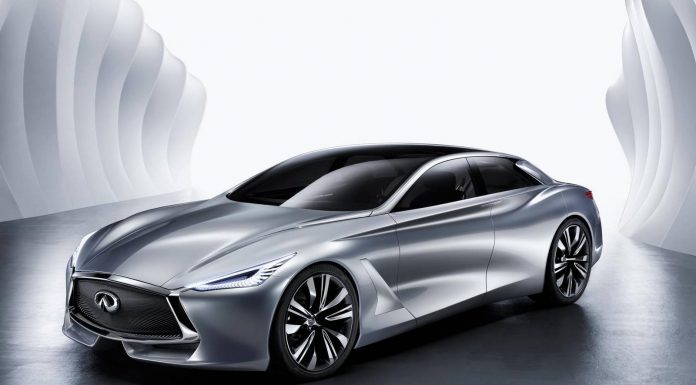 The Infiniti Q80 has been unveiled ahead of the Paris Motor Show 2014. It is Infiniti's first foray into the premium saloon category, although for now, it remains a concept. The Infiniti Q80 will go on public display at the show tomorrow, for now we thought we would bring you all the official details!
The Q80 gets a 550 hp hybrid power unit. The conventional petrol unit is all-new, a downsized twin turbocharged 3.0-litre V6. It offers an insight into the Infiniti engine portfolio due to be unveiled over the next two years. It is capable of returning 5.5 litres/100km (42.8 mpg) and CO2 emissions of about 129g/km, yet it also offers extreme performance.
The Q80 measures 2.1 metres in width, 5 metres in length and 1.34 metres in height. The design is akin to a fastback but borrows heavily from the Infiniti Q30 concept unveiled at the Geneva Motor Show.
Inside, the driver and passengers get four individual seats. The driver gets a head up display and the passenger also has a HUD unit. Both rear passengers get a touch screen. Surfaces include quilted leather and alcantara, together with leather and metal finishes. The panoramic glass roof arches over the cabin. The centre console gets an Infiniti InTouch touchpad.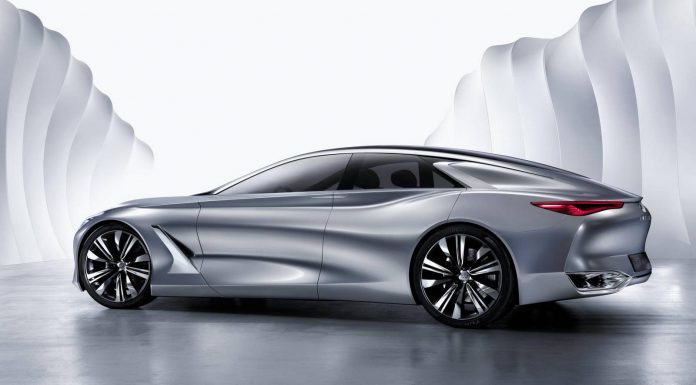 Using cameras, lasers and sensors, the Q80 features an autonomous technology system. The system emits tones suggesting a course of action for the driver in heavy traffic or in highway mode. The final decision – whether to accelerate and overtake or whether to brake and fall in behind the car ahead – always rests with the driver.