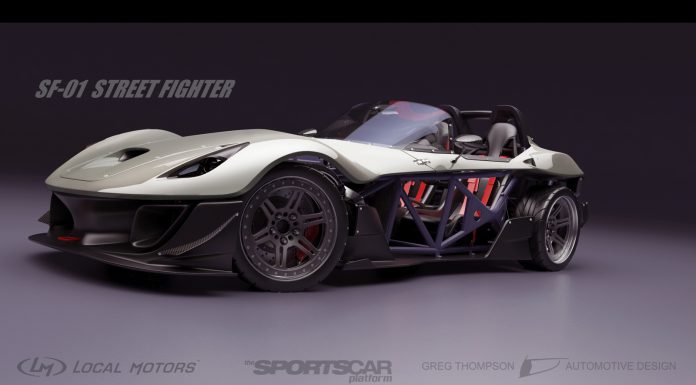 Just a couple of months after announcing that it was developing its first sports car, Local Motors has officially chosen the design of its car. Just like the Local Motors Rally Fighter, the design of the company's sports car was created by a fan.
The car imagined comes from Greg Thompson and is appropriately dubbed the Local Motors SF-01 Street Fighter. It features a radical design and uses parts like Dodge Dart taillights to make its looks somewhat familiar. Overall however, the design of the SF-01 Street Fighter is completely unique and all the better for it.
Underpinning the Street Fighter will be a tubular spaceframe which can support engines from small inline four-cylinder powerplants to large V8s. The car will also featuring rear-wheel drive, come with a manual transmission and independent front and rear suspension.