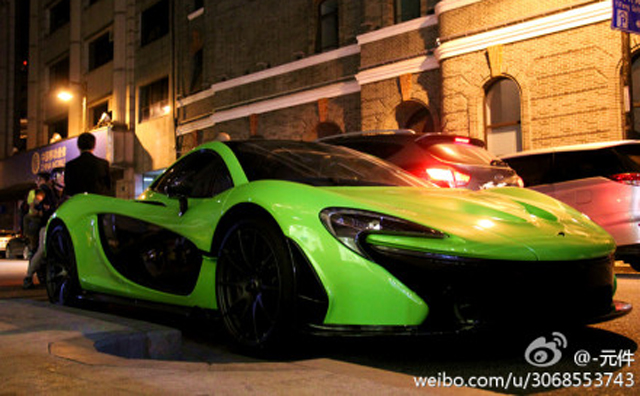 New images of the bright green McLaren P1 recently delivered to China have emerged from a recent McLaren gathering in the Asian nation.
No official details about this colour are available at the moment meaning we don't know what its official name is. Nevertheless, it does resemble Lamborghini's Verde Ithaca quite closely. Beyond the paint itself, this P1 also features gloss carbon fibre wing mirrors, front bumper, doors, roof and rear decklid as well as black wheels. It also appears as though the seats are finished in black with green accents.
As a reminder, the McLaren P1 will travel from zero to 100 km/h in less than 3 seconds, zero to 200 km/h in under 7 seconds, and zero to 300 km/h in no more than 17 seconds. This is thanks, in part to the Instant Power Assist System (IPAS) which is essentially KERS, for road cars. Putting the 300 km/h statistic into perspective, this is 11 seconds faster than the legendary McLaren F1 road car. Top speed is electronically limited to 350 km/h.