Unsurprisingly, bodykits for the C7-generation Chevrolet Corvette began to hit the market not too long after the car itself was revealed. The most noteworthy C7 Corvette bodykit currently on the market is the widebody one from Forgiato Wheels. However, if you're in the market for something even more outlandish, then the following Corvette from Progressive Motorsports could be for you.
It too features a widebody kit similar to the Forgiato one with massively flared wheel arches and a prominent rear diffuser and front splitter. This particular Corvette also features the Z51 performance package and the 3LT trim package and has just 1300 miles on the clock.
Some of the most impressive features include Magnetic Selective Ride Control, new forged wheels, red brake calipers as well as a host of gloss carbon fibre components both inside and outside.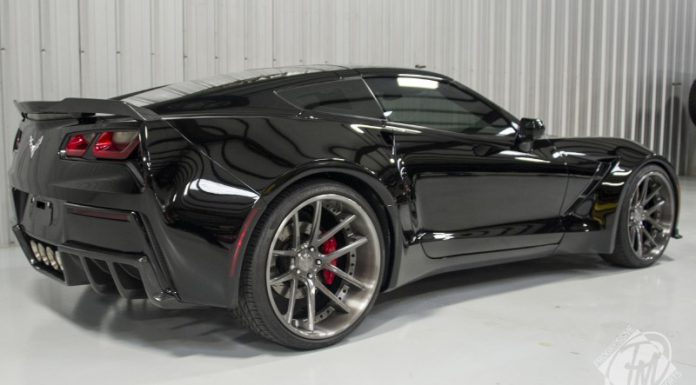 Under the hood, this Corvette features the standard 6.2-litre naturally-aspirated V8 engine delivering 455 hp at 6000 rpm and 460 lb-ft of torque at 4600 rpm.
[Via Progressive Motorsports]