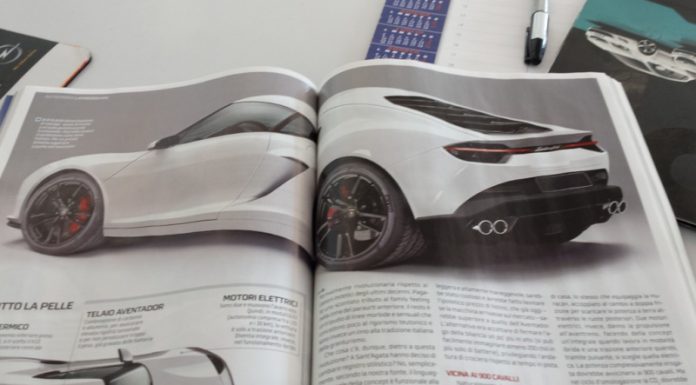 A couple new images reportedly depicting the upcoming Lamborghini Asterion have leaked online prior to the car's official unveiling at the Paris Motor Show 2014.
It remains to be seen if these images are in fact genuine or if they are instead renderings. Either way, they provide us with an accurate glimpse of how the new car will look when it is revealed. Generally speaking, the Lamborghini Asterion appears to be quite compact and as a result of this, could be a new entry-level supercar for the Italian marque.
Earlier suggestions indicated that the car would be a 2+2 and a spiritual successor to the Espada. However, the car presented in these images appears to have very little headroom at the rear due to a similar rear decklid to the existing Huracan and Aventador. Interestingly, the car presented in these images also has a longer bonnet than current Lamborghini models. So could the Asterion by front-engined? Well we will just have to wait and see.

Alongside the two new images, there's a suggestions that the Lamborghini Asterion will have a hybrid powertrain delivering 888 hp (900 PS) thanks to a V10 petrol engine mated alongside three-electric motors. If true, then the car won't be a sub-Huracan model and instead a new halo supercar.