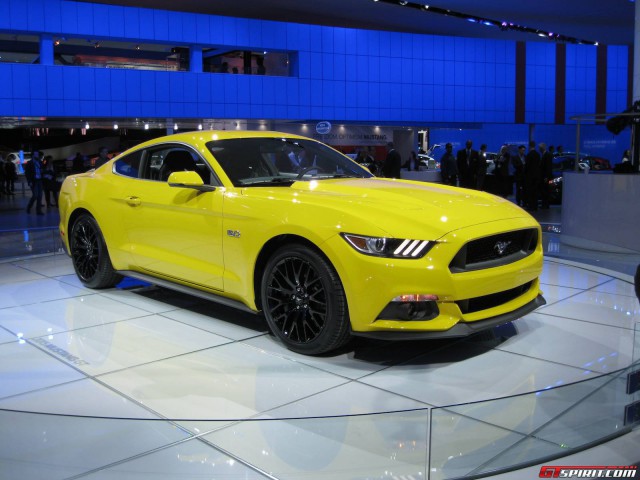 When Ford announced that it was offering the latest-generation Mustang with a four-cylinder engine, there was understandably quite a lot of scepticism. Nevertheless, the potent 2.3-litre EcoBoost four-cylinder engine has proved worthy of being available for the Mustang with it even sitting about the V6 engine in the model line-up.
The EcoBoost engine can also be differentiated further from the V6 and V8 engines in that it uses an intake sound generator. Such systems aren't new, but news about the EcoBoost equipped 2015 Ford Mustang using such a set-up has only just emerged following the first press drives of the latest American muscle car.
The generator funnels sound from the turbocharged engine through the car's speakers to make it sound not only louder, but also nicer. Ford claims that the system helps eliminate some of the less-desirable sounds produced by the engine.
As a reminder, the 2.3-litre four-cylinder EcoBoost officially produces 310 hp and 320 lb-ft of torque. The engine delivers an impressive 135 hp per litre and more than 139 lb-ft of torque per litre and it was built specifically for the sixth-gen Mustang.
Some of its key features include a forged steel crankshaft, piston cooling jets, steel piston ring carriers, forged steel connecting rods as well as a high-pressure die-cast aluminium cylinder block with ladder-frame bearing caps.
[Via Motor Authority]