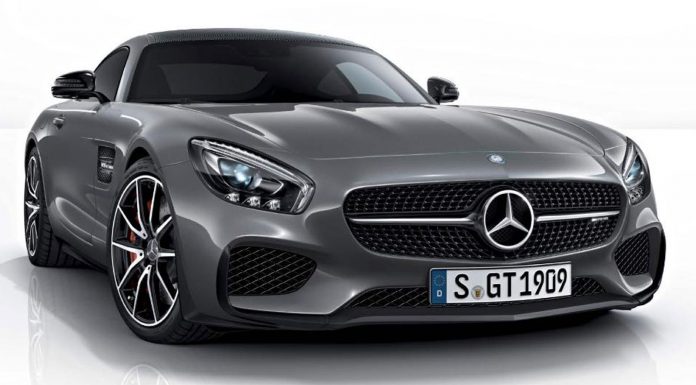 Just after a prototype for the new 2015 Mercedes-AMG GT Edition 1 was spied during testing, two official images of the car have leaked online.
In a similar vein to other Edition 1 Mercedes-Benz models, the AMG GT Edition 1 is differentiated from the 'regular' car with a selection of new visual parts. These include a new front splitter, new carbon fibre side skirts, a fixed rear wing and brand new 10-spoke alloy wheels. In the cabin, the AMG GT Edition 1 is adorned with new badges.
Order books for the AMG GT Edition 1 will open after the car debuts at next week's Paris Motor Show 2014. Preliminary predictions indicate it will cost about 10,000 pounds more than the existing AMG GT S model. As with previous Edition 1 variants, the AMG GT Edition 1s will be the first variants of the AMG GT offered to the public.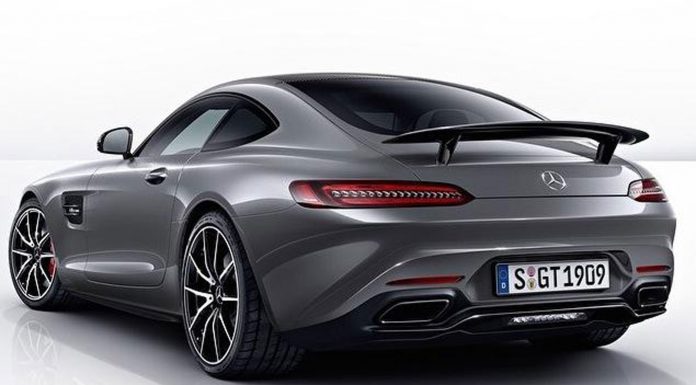 It remains to be confirmed how much power the Edition 1 will produce but we expect it to use the same mechanicals as the AMG GT S. That means the brand new AMG M178 4.0-litre twin-turbocharged V8 engine delivering 503 hp. By comparison, the standard AMG GT pumps out 462 hp.
In the AMG GT S, zero to 100 km/h is possible in 3.8 seconds with a top speed of 310 km/h. The V8 is particularly ground breaking for its use of dry sump lubrication and its integrally mounted turbochargers. The transmission is a seven-speed dual clutch unit fettled by AMG engineers.
Weight is just 1,540 kilograms and weight distribution is spread 47:53 per cent, front to rear. The power-to-weight ratio of 3.3 kilograms per hp sounds pretty impressive for a car of this class. The GT also manages fuel consumption of 9.3 litres per 100 kilometres (NEDC combined).
Beyond the Edition 1 debuting at Paris, the regular GT and GT S models will also debut in France.