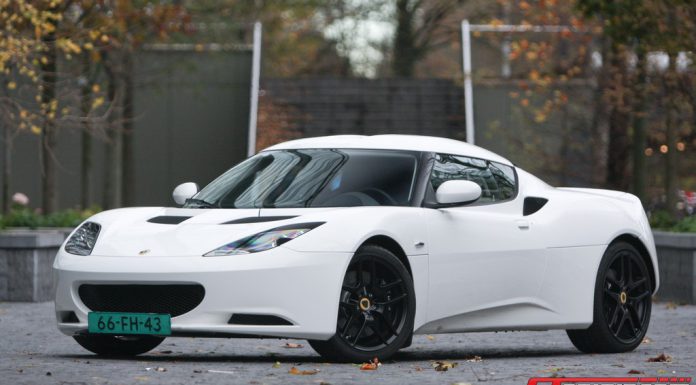 Just a few days ago, it emerged that the Lotus Evora was soon to be dropped from sale in the U.S. This is because the current one-year smart airbag exemption which the British sports car carries is set to soon run out meaning the 2015 Lotus Evora won't be permitted to be sold in the United States.
However, Lotus has confirmed that the Evora will return to the U.S. in the 2016 model year meaning it will effectively be taking a one year break from sale.
GTspirit Review of 2010 Lotus Evora

In an email to Jalopnik, Lotus North American chief executive Arnie Johnson said, "We would like to comment upon the rumours that are circulating on social media and online, Lotus is committed to the North American market and will indeed produce a 2016 Model Year Evora that will be fully U.S. compliant. We will not be producing a 2015 model year Evora, therefore, there will be limited availability of 2014 model year cars over the next few months."
The Evora's one year U.S. absence will mean that the only models available for purchase will be Elise and Exige variants limited to track-use.
Meanwhile, new Lotus chief executive Jean-Marc Gales recently confirmed that the small British sports car manufacturer is considering launching both a sedan and an SUV. While Lotus may seem like one of the least likely sports car manufacturer's to enter the sedan and SUV markets, the expansion of select markets is proving too good of an opportunity to pass up for many automakers.
Back in 2006, Lotus unveiled its small APX crossover concept and in 2010, revealed the luxurious Lotus Eterne sedan concept. The two new models however are reportedly unrelated to these past projects.
It is being suggested that the launch of an SUV and sedan will help attract new customers to Lotus who aren't interested in the firm's staple sports cars.
Additionally, Lotus is planning to open a further 20 dealerships around the world and will continue to offer new variants of its current models in the next two years.
[Via Jalopnik]