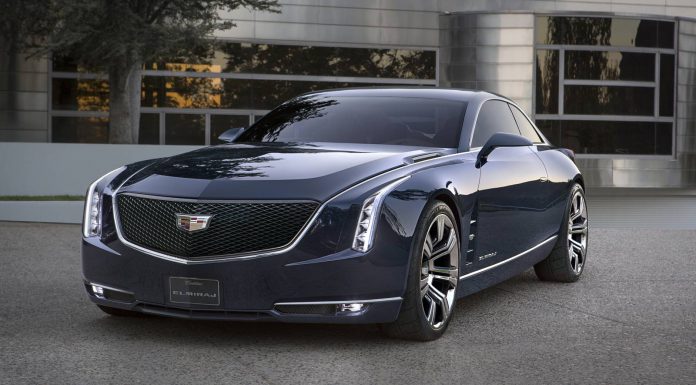 Just a couple of days after it emerged that the Mercedes-Benz S-Class rivalling Cadillac wouldn't be called the LTS, General Motors has confirmed the car will be dubbed the CT6. Additionally, the new Cadillac CT6 will introduce a new naming scheme for the American manufacturer.
All future Cadillac models will use lettering, like 'CT' for example, as well as a number to denote the size of the car. For example, the existing ATS could be renamed the CT4 down the road while the existing CTS may become the CT5. This new nomenclature follows on from the company admitting last year that its model names were a weak point in the brand.
2014 Cadillac Elmiraj Concept

Discussing the changes, Cadillac chief marketing officer Uwe Ellinghaus said, "As we expand the portfolio, we can assist consumers in placing the cars within a structure, as they compare cars both within our showroom and across the market generally. However, this will be an evolutionary process – we will only change a product's name when the product itself is redesigned or an all-new model is created, as in this instance.
"The Cadillac CT6 continues our brand's elevation and global growth. CT6 will constitute an entirely new approach to the prestige sedan, emphasizing a dynamic driving experience and advanced technology."
Production of the new Cadillac CT6 will begin towards the end of 2015 with sales set to commence in early 2016. While Cadillac has yet to confirm a reveal date for the model, reports indicate that the New York Auto Show early next year could see the debut of the CT6.
According to the chief executive engineer of the Cadillac CT6, Travis Hester, the new "Cadillac will be the lightest and most agile car in the class of top-level large luxury sedans. Using the lessons learned from our dynamic ATS and CTS product lines, we have developed an entirely new vehicle architecture for the CT6. It will employ a mixed material philosophy that combines the best and most efficient components optimized for each area of this new top-of-the-range car."