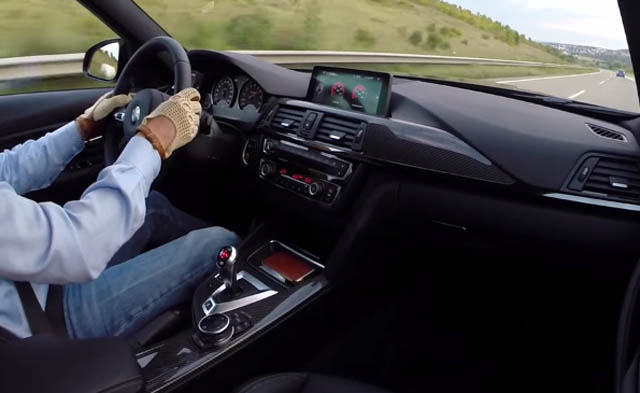 With a 3.0-litre twin-turbocharged six-cylinder engine delivering 425 hp, the 2014 BMW M3 is a truly potent sports car. But just how potent?
[youtube]https://www.youtube.com/watch?v=OI2PEGD7bNo[/youtube]
Well the following video shows the car hitting 100 km/h in a mere 3.9 seconds and onto a top speed of 270 km/h. If you want proof of just how fast the car is, then be sure to check out this video!