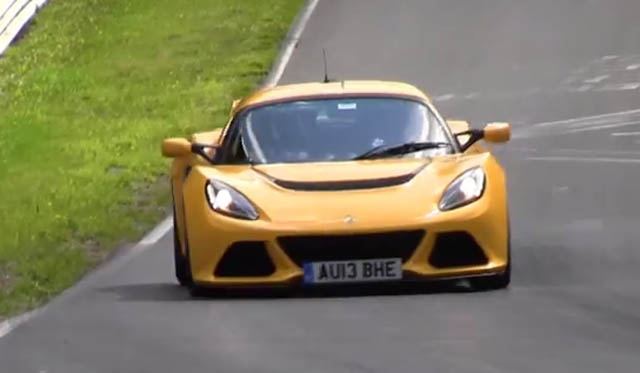 A bright yellow Lotus Exige S prototype was recently spied testing hard at the Nurburgring and could be a test mule for either an upgraded variant or possibly a refreshed model year Exige S.
The Exige S is powered by a 3.5-litre supercharged V6 engine which in 'standard' specification, delivers a more than suitable 345 hp and 295 lb-ft of torque. Combined with an overall of just 1080 kg, the series 3 Lotus Exige S sprints to 100 km/h in a mere 3.7 seconds as well as a top speed of 270 km/h.
[youtube]https://www.youtube.com/watch?v=U1Kiuy_gcko[/youtube]
While the Exige may be almost 15 years old, the British marque recently confirmed that additional variants of its existing range (the Elise, Exige and Evora) will be released in the coming months and years and this could be one of them.