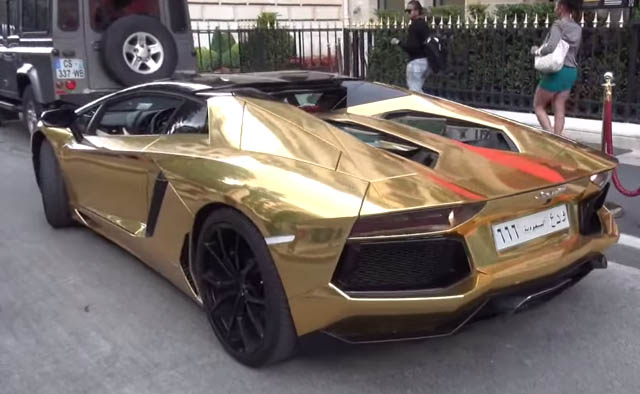 A gold chrome Lamborghini Aventador Roadster is currently rolling through the exclusive streets of Paris and has you could imagine, turns heads just like any custom wrapped Lamborghini does! Interestingly, the owner says that it actually has gold flake across the finish.
[youtube]https://www.youtube.com/watch?v=3d6pumDP0z8[/youtube]
In case you didn't know, the Lamborghini Aventador features a 6.5-litre V12 engine delivering 692 hp. Thanks to this ferocious engine, the Italian supercar continues to amaze with its incredible exhaust note!