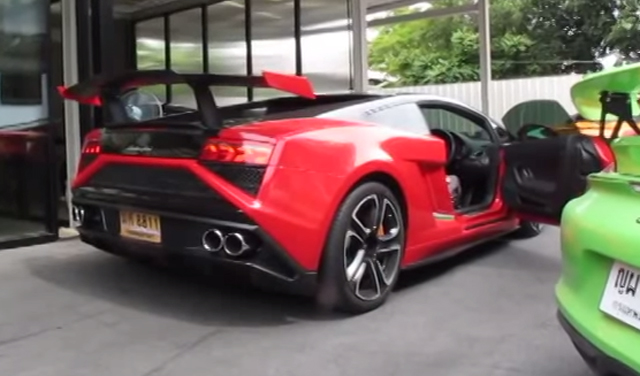 Ask almost anyone and they'll tell you that the Lamborghini Gallardo LP560-4 is one of the nicest sounding supercars of the modern-era. Nevertheless, the V10-powered Italian has always been popular among aftermarket tuners and the following Rosso Mars example sounds particularly nice thanks to its Armytrix exhaust system!
[youtube]https://www.youtube.com/watch?v=eCEoU3fNOk4[/youtube]
The following system was installed by Redline Auto Thailand and it adds an even more meaty growl to the high-revving, 552 hp, 5.2-litre V10 engine!