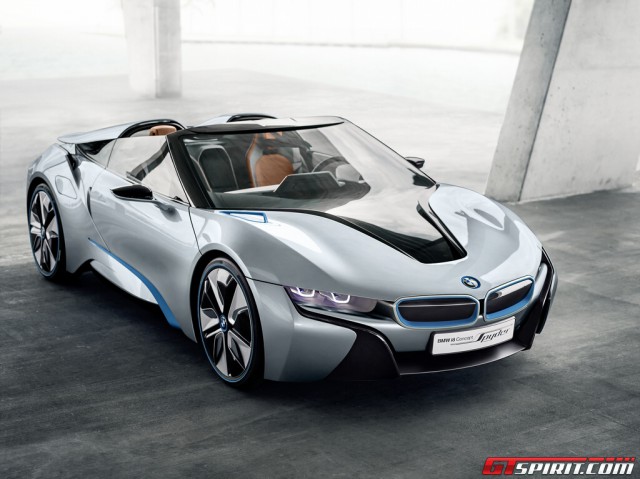 New reports have emerged suggesting that BMW has no plans of offering a convertible version of the i8 hybrid sports car nor will it offer more variants of the 7-Series when the next-generation model arrives soon.
Both of these decisions are somewhat surprising. Firstly, BMW has already created a concept version of the i8 Spyder and thanks to the strong carbon fibre construction of the i8 coupe, it likely wouldn't need much, if any, additional strengthening.
On a BMW 7-Series front, the German marque will reportedly only offer the new model in the same standard and long-wheelbase configurations as the current car. By comparison, Mercedes-Benz already offers and is planning to offer, a selection of long-wheelbase variants including the 2+2+2 Pullman, an S-Class Cabriolet as well as the existing S-Class Coupe.
Not too long ago, BMW confirmed that the next-generation BMW 7-Series will utilise carbon fibre in its construction. Of course, the launch of the next 7-Series in 2015 will follow on from the i3 and i8 both of which utilise carbon fibre extensively. It is believed that the car will utilise a chassis combining both aluminium and carbon chassis which could aid in a drastic 204 kg weight reduction over the outgoing BMW 7-Series model.
Beneath the new lightweight body, a host of engines will be available for the new 7-Series. While manufacturers are indeed adopting smaller and smaller engines, we expect range-topping V12s to be available. Additionally, a pair of petrol and diesel turbocharged 3.0-litre inline six-cylinder engines are set to be used as well as an improved V8.
Recently, the interior of the BMW 7-Series was photographed and it featured a very similar dashboard design to the existing 5-Series and 6-Series with it including similar gauges and the same infotainment screen. Of course, the car in question was just a mule meaning many of the interior features could change rather dramatically.
[Via In Auto News]