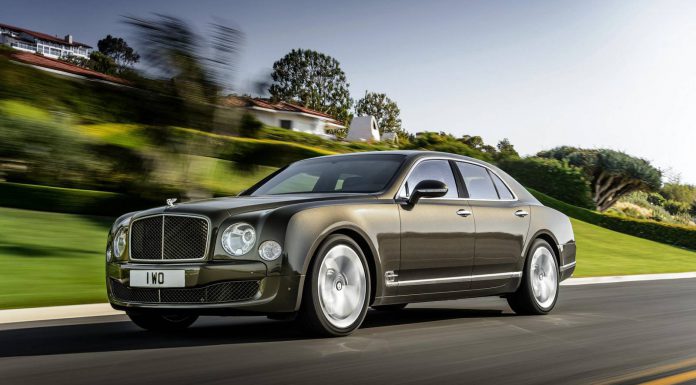 The most potent variant of the Mulsanne has just launched with the release of the 2015 Bentley Mulsanne Speed. Rumoured about in recent months, the car will make its public debut at the Paris Motor Show 2014 in early October.
Under the hood, Bentley has tweaked the car's 6.75-litre twin-turbocharged V8 engine to now deliver 530 hp and an even more impressive 811 lb-ft of torque from just 1750 rpm. To achieve these gains, Bentley has fitted a new combustion chamber, inlet ports, fuel injectors, spark plugs and changed the compression ratio. Additionally, new variable valve timing and optimised turbocharger control has been implemented. Consequently, the 2015 Bentley Mulsanne Speed hits 100 km/h in a mere 4.9 seconds as well as a top speed of 305 km/h.
Beside the new engine is a recalibrated transmission to make the driving experience more involving. The new systems have been developed with the help of keen drivers and professional chauffeurs. A new 'S' mode comes fitted as standard to the Mulsanne Speed with it keeping the revs above 2000 rpm to ensure the turbochargers are always ready for action.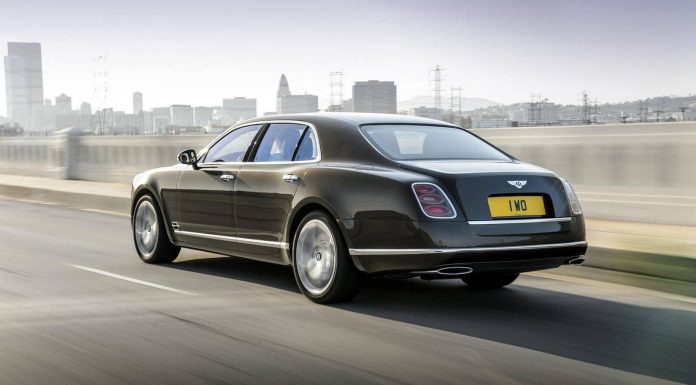 Despite the extra power and torque, the Mulsanne Speed actually emits fewer CO2 emissions than the current car. As a matter of fact, the new powertrain records 342 g/km of CO2 which is a 13 per cent reduction. Additionally, the fuel range of the car has been extended by 80 km.
To deploy the effortless power and acceleration on offer in the Mulsanne Speed, an even more driver-focused Sport suspension mode is included. While the Bentley and Comfort suspension modes provide a comfort-focused and fully compliant chassis setup, the Sport mode stiffens the all-round air suspension for improved body control and adjusts the steering dynamics for greater feedback and accuracy. The driver can also choose to individually match steering, chassis and engine tunes according to personal preference through the Custom setting.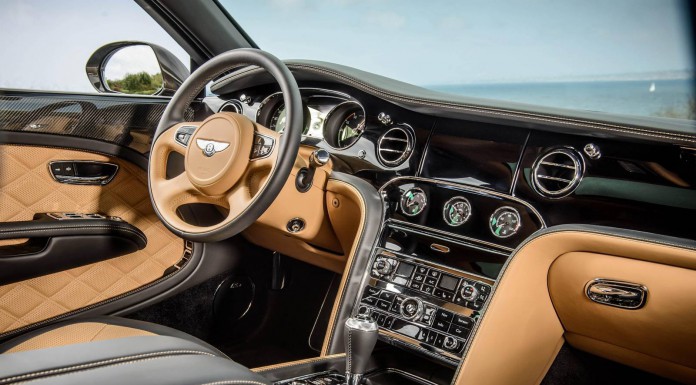 From a visual perspective, the Bentley Mulsanne Speed features dark tinted stainless steel matrix grilles with the headlights also featuring a subtle tint. Elsewhere, the taillights are tinted with new 21-inch wheels available in painted, polished and dark tint available. The exterior changes are completed with modified tailpipes with four new colours available. These are Candy Red, Camel (a golden sands shade), Marlin (rich blue with a hint of green) and Spectre (black with a gold metallic and subtle green). A further 25 existing Bentley colours and shades are also available.