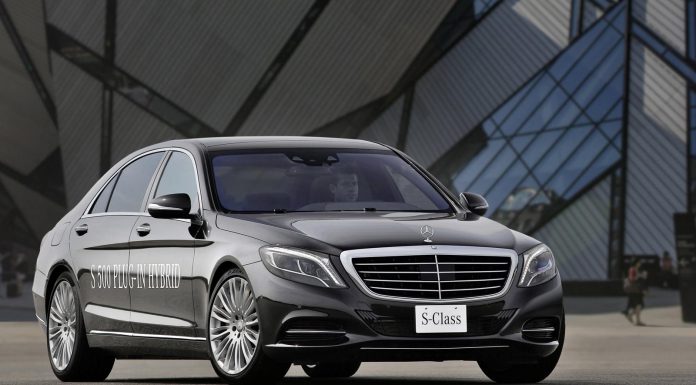 Mercedes-Benz has confirmed that it plans on introducing no less than 10 plug-in hybrid models by 2017.
The news was confirmed at the launch of the new S500 Plug-In Hybrid during the week by head of group research and development at Mercedes-Benz a well as member of the board of Daimler, Dr. Thomas Weber.
While speaking with Car Advice, Weber said, "During the next years we will offer plug-in hybrids in all of our volume segments. "By 2017, we will launch up to 10 new models with plug-in hybrid powertrains. This covers not only our core ranges – the C-, E- and S-Class – but also a number of SUV models.
"We will bring a new plug-in hybrid to market every four months … the S-Class forms the spearhead of a true plug-in hybrid offensive of Mercedes," he said.
Following the recent launch of the S500 Plug-In Hybrid, the new plug-in hybrid offered will be the Mercedes-Benz C-Class. It will utilise a similar electric motor/battery platform to the S500 which will also fit into other Mercedes-Benz models.
According to Weber, "In principle, the [plug-in hybrid] system is suitable for all Mercedes models with rear-wheel drive and 4MATIC [all-wheel] drive. This modular approach enables high volumes and therefore economies of scale … a first-class, standardised modular hybrid system with individual components. These modules can be freely combined with gasoline and diesel engines and also with all engine types, starting with our four and six cylinders."
Powering the 2014 Mercedes-Benz S500 Plug-In Hybrid is a brand new turbocharged 3.0-liter V6 delivering an impressive 328 hp and 354 lb-ft of torque. While that engine would have been enough to satisfy Mercedes-Benz ten years ago, the continual growth in the hybrid car market and continual clampdowns on car emissions means the traditional internal combustion engine has been joined with an electric motor. This electric motor produces an extra 107 hp and 251 lb-ft of torque meaning the car can reach 100 km/h in a mere 5.2 seconds!
[Via Car Advice]