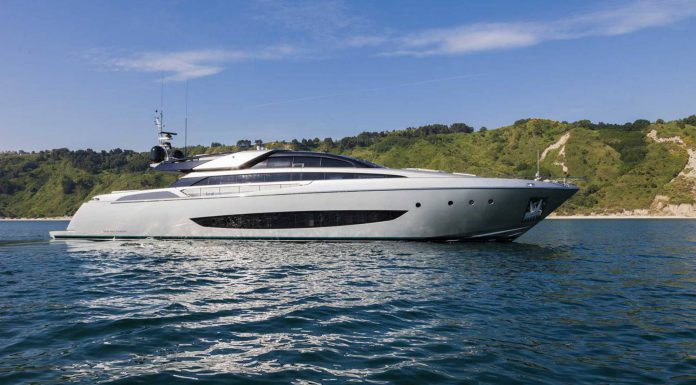 The 122' Mythos by Riva Yacht is one of the company's standout vessels with it drawing on inspiration from the 86' Domino – a long time best seller from Riva.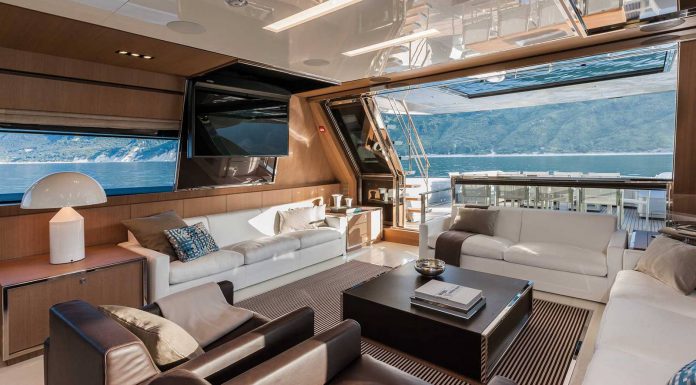 Measuring 38 metres in length, 122' Mythos is constructed largely from lightweight and strong aluminium and was designed by yacht designer Mauro Micheli together with Sergio Beretta or Officina Italiana Design, Advanced Yacht Technology & Design, the Ferretti Group's research, style and product development centre of the Interior Design and Technical Department of CRN.
The yacht can reach a maximum speed of 28.5 knots with a cruising speed of 26 knots thanks to the two MTU 12 V 4000 M 93L engines each delivering 3510 hp. 122' Mythos has a range of 440 nautical miles and features 6 cabins and 4 bathrooms.