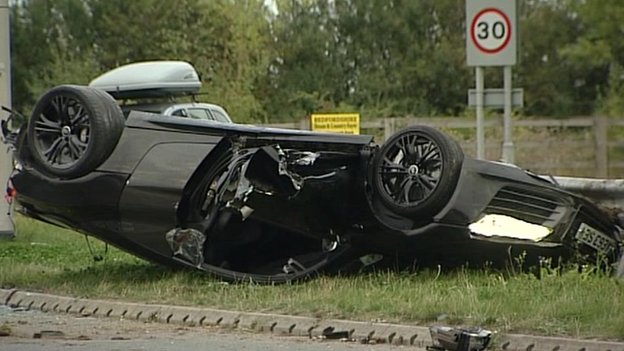 A 33-year-old man has died in the U.K after crashing his blacked-out Audi R8 while reportedly driving with a Porsche 911.
The crash happened at about 5:30 pm on the A6 at Wixams and while the exact cause of the crash is unclear, the mid-engined R8 supercar ended up on its roof and resting against a damaged Armco barrier.
To help crash investigators, the road was closed for several hours.
Police say that the Porsche 911 driver which likely witnessed the crash did not stop.
[Via BBC]