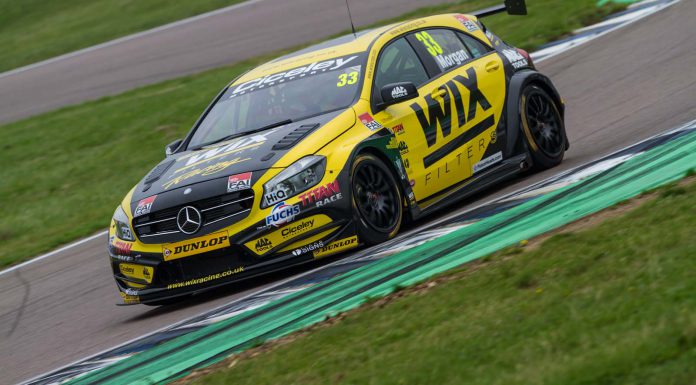 BTCC headed into Rockingham for its eighth racing weekend of the 2014 season. Pole position was taken by Sam Tordoff in his MG6 who was nearly half a second ahead of current Championship Leader Colin Turkington's BMW. This weekend's racing was different to the normal action packed races that take place. BTCC is well known for bumper to bumper close racing with drivers exceeding track limits to give the audience some nail biting action.
This weekend it was different, whether its down to the changes in the rules which sees penalties issued for exceeding track limits and aggressive driving or if the top six contenders for the title are driving more gingerly to ensure they secured the best position possible, I was left feeling like I wanted much more from the race meeting.
Race one and two were won by Colin Turkington in his Ebay BMW, who from the start pulled out a massive lead and managed to extend his championship title lead. Race three was won by Rob Austin who hasn't been on the top spot since last year. This was Rob's second ever BTCC win. Alain Menu finished second in race three seeing his first visit to the podium since 2000.
Colin Turkington managed to pull ahead of both MG6's driven by Plato and Tordoff in the first two races of the day. In Race one second and third went to Tordoff and Plato and race two saw a mirror image of the podium with the top three racers in the same positions as race one.
Race three always shakes things up a little when the championship has a reverse grid with Alain Menu on Pole position in his BMR Racing Volkswagen. This enables racers who are further back to have a shot for the win. This is also designed by the series to add some more excitement to the championship as the leaders are further back and have to fight to get up the field.
Colin Turkington is Fifty-Five points ahead in the championship, leading into the next round at Silverstone on 27/28 September 2014.
Our Photographer Steven Roe was present at the event and we have included a selection of images from the racing weekend.