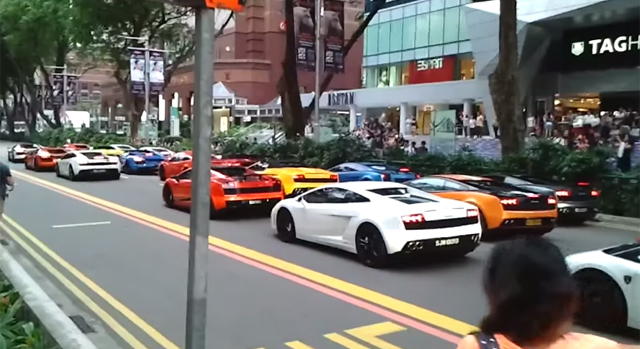 Unless you've been living under a rock in recent years, then you may not be aware of just how popular supercars have become in Singapore, particularly those of the Raging Bull variety. Literally dozens of Lamborghinis recently gathered on a major Singapore city street and created an absolutely incredible sounding, multi-million dollar traffic jam unlike any other.
[youtube]https://www.youtube.com/watch?v=bhLbN4DnKj8[/youtube]
Some of the coolest Lamborghini models in the traffic change include a host of Aventadors, a bright matte pink Murcielago LP670-4 SV as well as pretty much every other Lamborghini model/variant offered in the last decade!
This really is a sight which has to be seen to be believed!