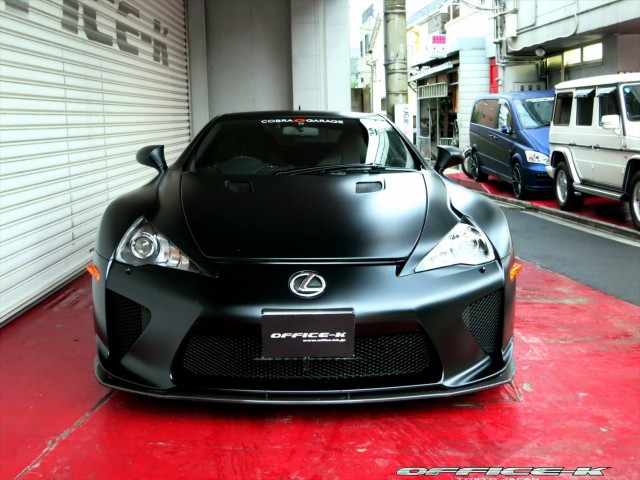 Japanese tuning shop Office-K recently completed wrapping the potent Lexus LFA in a unique shade of satin black. Unlike traditional matte finishes, satin ones add a little bit more gloss and quite possibly look even stealthier.
Beyond the wrap, this LFA also features some new aerodynamic pieces from Artisan. These include a new front splitter, side skirts as well as a small carbon fibre rear lip.
The Lexus LFA story begins way back in 2000 when Lexus engineer Haruhiko Tanahashi assembled a team of engineers to create the fastest and most technologically advanced to have ever come out of Lexus. In the preceding years, a number of different Lexus LFA concepts were created before production finally began in 2010.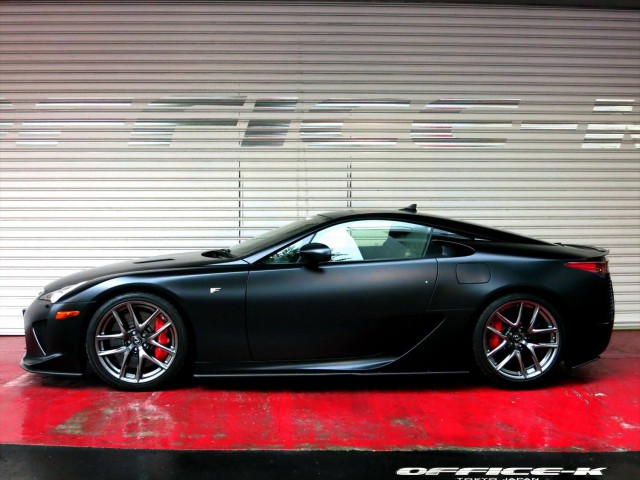 Powering the Lexus LFA is a 4.8-liter V10 engine producing a Lamborghini Gallardo LP560-4 equalling 552 hp at a spin-tingling 8700 rpm. The compact V10 engine of the Lexus LFA then produces 354 lb-ft of torque at 6800 rpm.