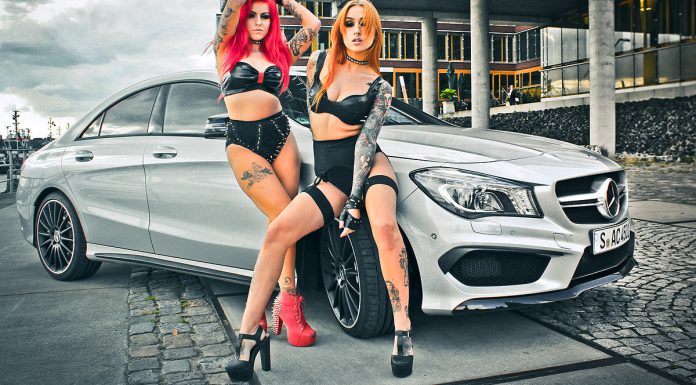 The crew at Autobild recently arranged a rather eye-popping photoshoot with a silver Mercedes-Benz CLA45 AMG and in case you hadn't already noticed, a set of skimpily-cladded models.
To make the photoshoot a little bit more exciting, an old Chevrolet Corvette Stingray also starred in a couple of the photos!
As if you didn't somehow know, the Mercedes-Benz CLA45 AMG features a 2.0-litre turbocharged four-cylinder pumping out 355 hp.
[youtube]https://www.youtube.com/watch?v=XXGcusOAYwE[/youtube]