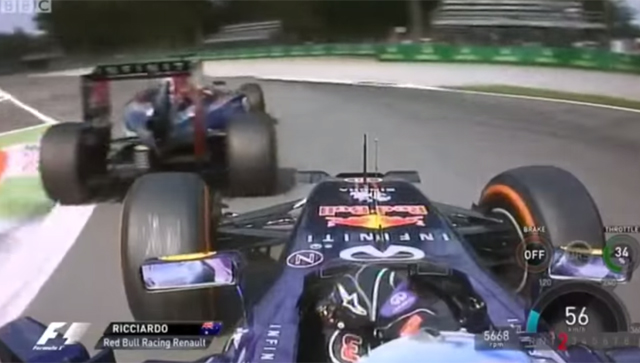 This weekend's Italian Grand Prix at the famous Monza racetrack proved to be one of the most exciting races of the year and the following video of a Daniel Ricciardo overtake shows why.
After starting in 9th position due to a rather poor qualifying, Ricciardo slipped down to 12th after a slow start. However, after running on his first set of tyres longer than most, he was on fresher tyres towards the end of the race and made the most of this extra speed.
[youtube]https://www.youtube.com/watch?v=N9zC-95bzv8[/youtube]
The following video shows one of just a few stunning overtakes Ricciardo completed perfectly in the closing stages. After failing to overtake his teammate and four-time world driver's champion, Sebastian Vettel, under brakes at the first corner, Ricciardo pulled off a stunning overtake which even Vettel couldn't anticipate just a couple of corners later!