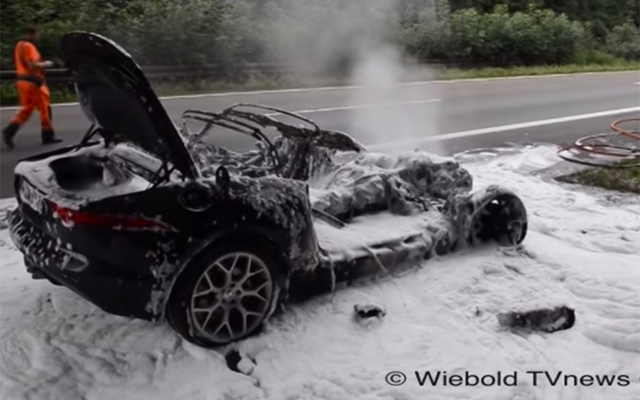 A Jaguar F-Type V6 roadster has been absolutely destroyed by fire after catching alight while driving on the Autobahn in Germany.
While driving between Kirchhellen North and West Dorsten, the 26-year-old driver reportedly heard a loud explosion before flames burst through the bonnet.
[youtube]https://www.youtube.com/watch?v=W9T1gAwO39Y#t=30[/youtube]
Fortunately, the driver and the 25-year-old passenger escaped the inferno unarmed. As the following video shows though, the front-engined British sports car was completely destroyed.
For the driver's sake, we hope the car was insured!