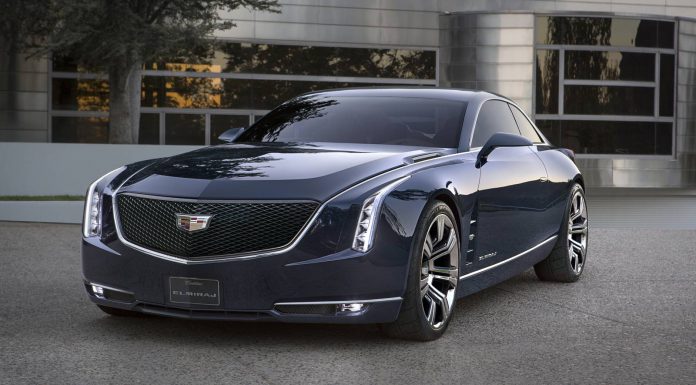 Cadillac has confirmed that within the next two years, it will introduce its semi-autonomous driving technology dubbed Super Cruise.
Discussing the new technology, General Motors CEO Mary Barra said, "A tide of innovation has invigorated the global auto industry, and we are taking these giant leaps forward to remain a leader of new technology. We are not doing this for the sake of the technology itself. We're doing it because it's what customers around the world want. Through technology and innovation, we will make driving safer."
Super Cruise, the working name for GM's automated driving technology, will offer customers a new type of driving experience that includes hands-off lane following, braking and speed control in certain highway driving conditions. The system is designed to increase the comfort of an attentive driver on freeways, both in bumper-to-bumper traffic and on long road trips.
While we know that the tech will arrive in at least one Cadillac model by in 2016, we don't exactly know what model that will be. However, it would be logical for such technology to debut on the upcoming flagship Cadillac LTS designed to rival the Mercedes-Benz S-Class which already features semi-autonomous driving tech.
Beyond the possibility of debuting Super Cruise technology, recent reports suggest that the Cadillac LTS will be available in three different trim levels. GM Authority says that these are expected to be the Premium, Luxury and Platinum. Additionally, there's a chance that a Vsport variant will be offered.
In the entry-level Cadillac LTS, the car will reportedly feature a rear seat configuration with two bucket seats and a modest middle seat. As for the next-in-range LTS, it should incorporate a fixed centre console with to control the heated and cooled seats and more. Finally, the Cadillac LTS Premium will really take the fight to the Mercedes-Benz S-Class with rear seats which recline and include a massage function.
As a result of the inclusion of such rear seats, there's a possibility that the Cadillac LTS will be available with two different wheelbase configurations.
Engine wise, a few powerplants are expected to be offered. These will include a new V8, a hybrid V6 as well as a twin-turbocharged V6.
[Via Autoblog]