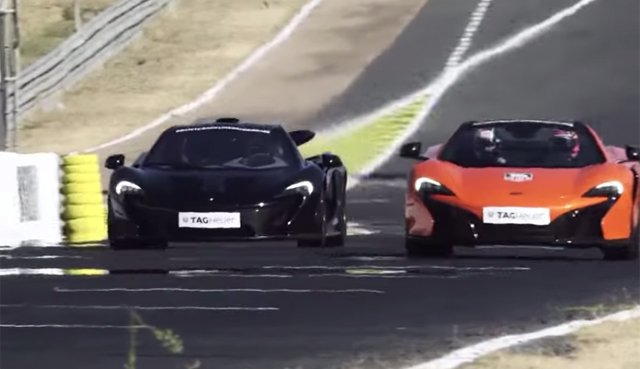 Formula One racer and one of the world's greatest footballers, Cristiano Ronaldo, recently hit the track at the Jarama race circuit in a Taracco Orange McLaren 650S Spider and blacked McLaren P1 hybrid hypercar for TAG Heuer.
[youtube]https://www.youtube.com/watch?v=nSAUeDmQ_us[/youtube]
The clip shows Button taking Ronaldo for a spin around the circuit in this 650S Spider before Ronaldo gets behind the wheel of the 903 hp McLaren P1. Interestingly, it is believed that Ronaldo currently has the P1's main rival, the LaFerrari, on order to add to his exotic car collection!
Will this experience convince him to also get a P1? Only time will tell!