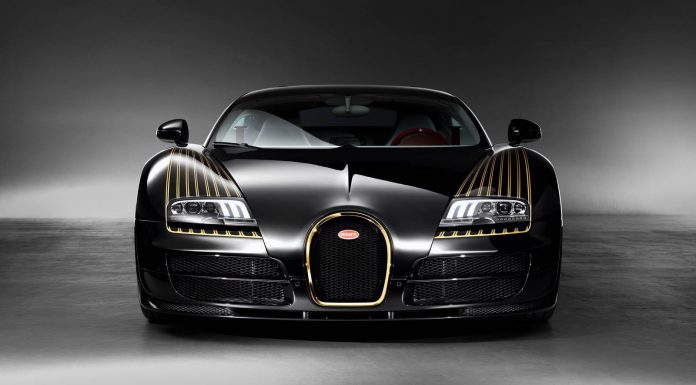 According to new reports from Car and Driver, the Bugatti Veyron successor will be dubbed the Chiron.
The name originates from former Bugatti racing driver Louis Chiron and in 1999, was used for the absurd Bugatti 18/3 Chiron Concept Car. Throughout Louis Chiron's 35 year racing carrier, he competed in Formula One as well as the Monaco Grand Prix when he was 58-years-old!
Beyond the name, all the reports point towards the Bugatti Veyron successor being absolutely incredible. According to the latest word, the Veyron's successor will feature an updated version of the current car's quad-turbocharged 8.0-litre W16 engine. However, it will now incorporate at least one electric motor and deliver in the region of 1479 hp (1500 ps). These figures reportedly come from officials involved in the car's development.
Details about the new powertrain are even more exciting. It is believed that the Veyron's multi-point injection system will be replaced with a new direct-injection combustion process to help allow the car to pass Euro 6 emissions standards. Additionally, there's a chance that the traditional turbocharges could be replaced with electric turbos to improve low-end torque with the electric motor possibly mounted within the gearbox housing alongside a lithium ion battery. It is said to be in the midst of conceptual engineering tests and could be unveiled sometime in 2016. Customer deliveries would then likely commence in 2017.
Interestingly, sources close to Bugatti have confirmed that some test mules for the Veyron's successor are out and about. In fact, there are five.
Despite the addition of hybrid tech, Bugatti is said to be more than keen to minimise the weight of the car compared to the Veyron which even in Super Sport specification, weighs a hefty 1840 kg.
While recently speaking with Autocar, an insider said, "Much of the early construction work has been focused on the carbon fibre monocoque. We have a lot of expertise centring around lightweight construction within the [Volkswagen] group and 
we're drawing on this as we begin to lock in various engineering targets."
[Via Car and Driver]