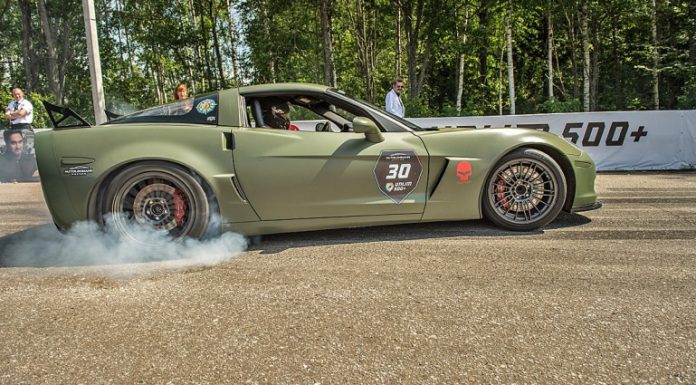 At the most recent Unlim 500+ drag racing event in Russia, some truly incredible cars tackled the smooth and straight ½ mile run and some incredible runs were recorded.
[youtube]http://www.youtube.com/watch?v=QAfotsQcqDE[/youtube]
The tenth highest top speed was incredibly recorded by a Jeep Grand Cherokee upgraded to produce a truly astonishing 1200 hp. It managed to hit 271.69 km/h in just half a mile. In ninth was an 1100hp Audi RS6 with a top speed of 276.49 km/h. The top eight places were then all set by heavily modified Nissan GT-Rs.
In sixth place, a 1600hp GT-R managed to top out at 306.54 km/h in the short sprint while 1st place was recorded by an AMS Alpha 16 Nissan GT-R which reached 340.58 km/h thanks to its 1600 hp. Be sure to check out the video for the 10 fastest runs!