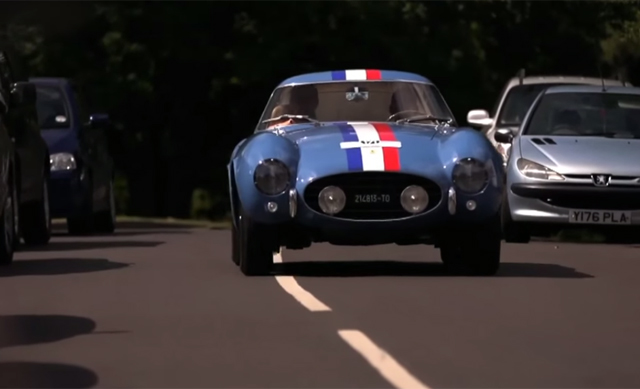 Chris Harris recently had the truly incredible opportunity to drive a Ferrari 250 Tour de France thanks to the team at RM Auctions. With just nine examples ever produced, this truly is a car you're unlikely to ever see on the road and for good reason; it is worth well over $5 million!
[youtube]ww.youtube.com/watch?v=f1m_v6FFTq0#t=190[/youtube]
However, the British journo had the opportunity to take the stunning blue Ferrari onto the street. The car is powered by a 3.0-litre Ferrari 12-cylinder engine which when originally produced, pumped out around 240 hp. However, the following example produces around 275 hp thanks to some modern-day tweaks.
The Ferrari 250 Tour de France also features drum brakes at all four corners and in its time, could reach 165 mph on dirt roads which was fitting because it was designed to participate in the Tour de France Automobile race which was almost half driven on dirt roads.