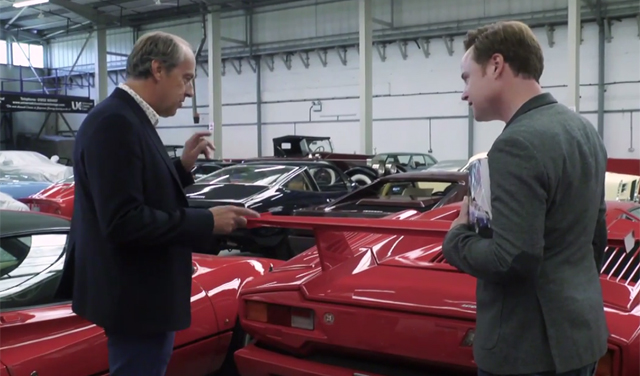 In the past, RM Auctions has been responsible for selling some of the greatest cars ever made including a number of rare Ferrari 250 GTOs. Curious as to what happens to these cars before they cross the auction block, Evo Magazine recently check out a storage facility for RM Auctions.
[youtube]https://www.youtube.com/watch?v=5OdsI0v0wZU#t=786[/youtube]
As you could imagine, the cars which RM Auctions stores in one warehouse is truly incredible. From the likes of a uniquely coloured Ferrari Testarossa to a red Countach, blue Jaguar XJ220, Bentley Conitnental GTZ by Zagato and many, many more!