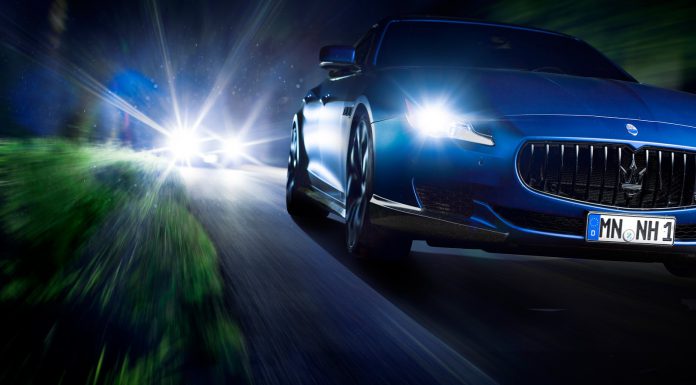 Novitec Tridente has just revealed their comprehensive tuning program for the 2015 Maserati Quattroporte. In case you didn't know, Novitec Tridente is the Maserati-dedicated arm of Novitec which also includes Novitec Rosso (Ferrari) and Novitec Torado (Lamborghini).
Novitec Tridente has revealed updates for all Quattroporte variants with the most impressive unsurprisingly being the Quattroporte GTS. Its 3.8-litre twin-turbocharged V8 engine is typically tuned to deliver 530 hp and 523 lb-ft of torque. However, Novitec Trident has managed to lift this up to 605 hp and 604 lb-ft of torque meaning its uprated Maserati Quattroporte GTS can sprint to 100 km/h in just 4.4 seconds as well as a top speed of 318 km/h.
As for the 2015 Maserati Quattroporte S, Novitec Tridente has increased power from its V6 engine to 476 hp and 640 Nm of torque. By comparison, the standard Quattroporte S punches out 410 hp and 550 Nm of torque. Thanks to this power and torque gains, the Novitec Torado tuned Quattroporte S reaches 100 km/h in just 4.5 seconds when the car is equipped with the Q4 all-wheel drive system.
Finally, the tuners offer upgrades for the entry-level diesel Quattroporte. Typically the V6 turbocharged unit pumps out 275 hp but Novitec Trident has uprated that to 322 hp. Additionally, torque has been increased from 600 Nm to 680 Nm at just 2200 rpm. Consequently, the car reaches 100 km/h in a mere 5.7 seconds, seven tenths less than the standard car.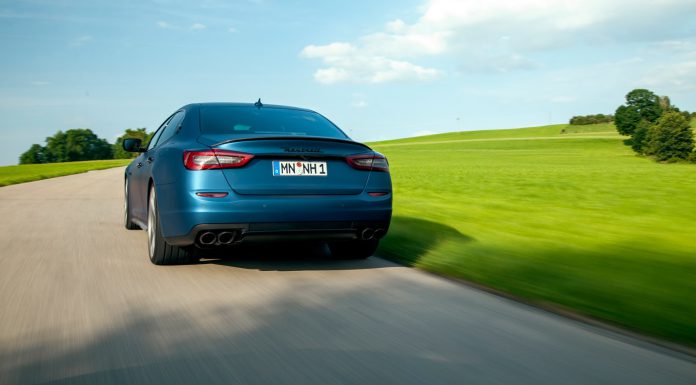 From a visual standpoint, the models adopt a two-piece front spoiler, new side skirts, a subtle rear spoiler and new rocker panels. The entire aerodynamic enhancement kit is constructed from clear-coated carbon fibre and sells for 3120 euros altogether but each part can be also purchased individually.
Elsewhere, new 22-inch Novitec Trident NM1 wheels are included which are 9 inches wide at the front with 255/30 ZR 22 at the front and 315/25 ZR 22 at the rear on the 11 inch wide wheels.