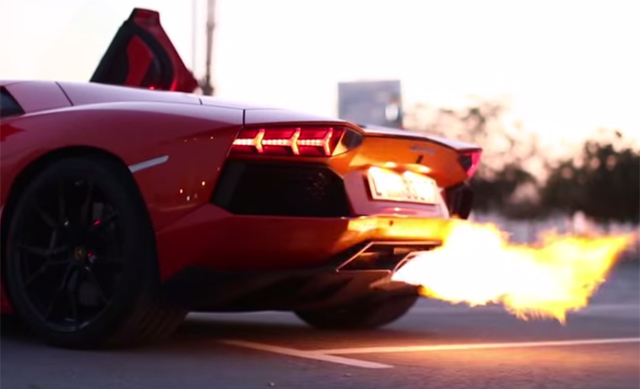 We here at GTspirit will never get sick of the Lamborghini Aventador. After all, it is one of the fastest cars available in any price bracket, has fighter jet inspired styling and thanks to its 692 hp 6.5-litre V12 engine, sounds truly incredible. As a result, when we find a cool video of Lamborghini's range-topping supercar, we just have to share it!
[youtube]https://www.youtube.com/watch?v=xE7vQoN-rXY#t=113[/youtube]
The following video shows a red Lamborghini Aventador both accelerating hard, revving and spitting flames and it is well worth a watch. Make sure to turn up your speakers for this one!