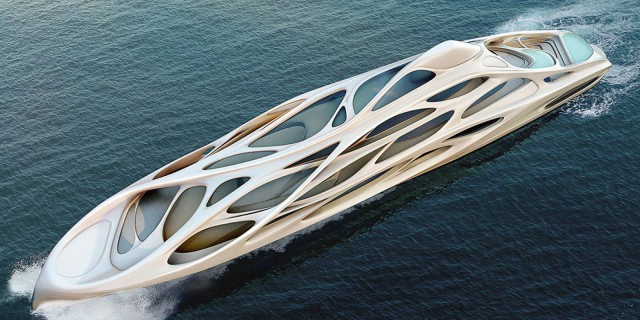 The following superyacht has yet to come to fruition but if and when it does, it will unquestionably be the most futuristic and unique looking boat on the seas. Dubbed the Blohm+Voss Jazz Superyacht and designed by Zaha Hadid Architects, the superyacht really looks like something out of a science fiction film.
Measuring 90 metres (295 feet) long, the Blohm+Voss Jazz Superyacht promises to be a real behemoth on the water. It has a theoretical range of 5000 nautical miles with a cruising speed of 14 knots and a 16 knot top speed.
Design wise, the yacht looks like nothing else on the market. In place of a traditional superyacht silhouette is a unique combination of alien-like curving panels almost like a cobweb. In between these panels making up the structure of the boat, are windows of all different shapes and sizes.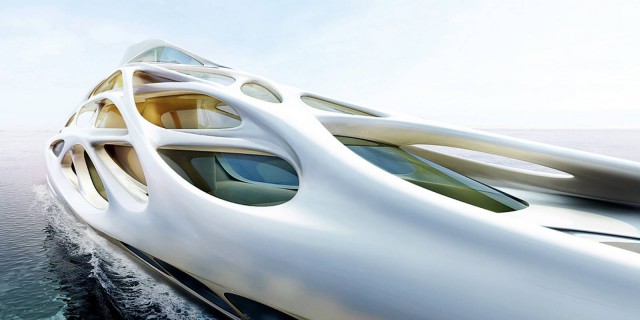 Inside, the futuristic lines are continued with very intriguing furniture and nothing but white on the floors, walls and ceilings.
As interesting as the design may be, don't expect to see a yacht like this reaching the market for decades if ever.