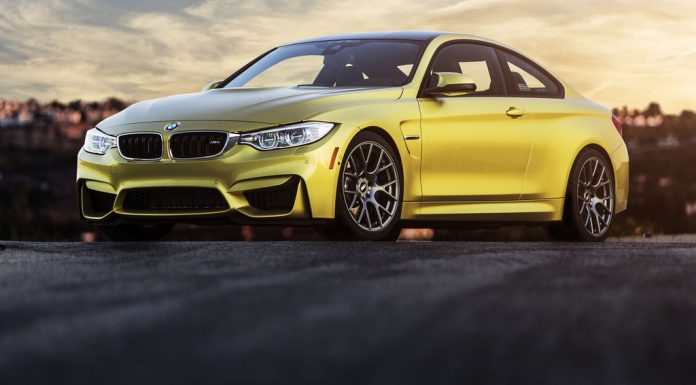 More and more tuned BMW M4s are starting to hit the roads and the following Austin Yellow is one of the best which we've laid eyes on. Coming courtesy of EAS, the sportiness of the car has been accentuated thanks to the fitment of some aftermarket wheels as well as a set of H&R sport lowering springs.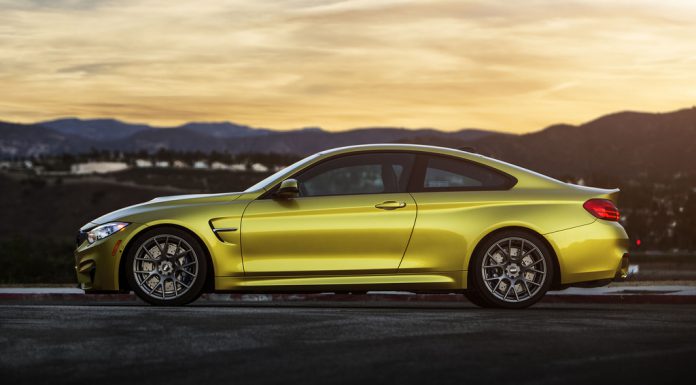 As for the wheels, they come courtesy of VMR and measure 19-inches at all four corners. Thanks to the gunmetal finish, they don't overpower the stunning paint job and instead add an element of class and sportiness.
As a reminder, the BMW M4 features a twin-turbocharged 3.0-litre six-cylinder engine delivering 425 hp.