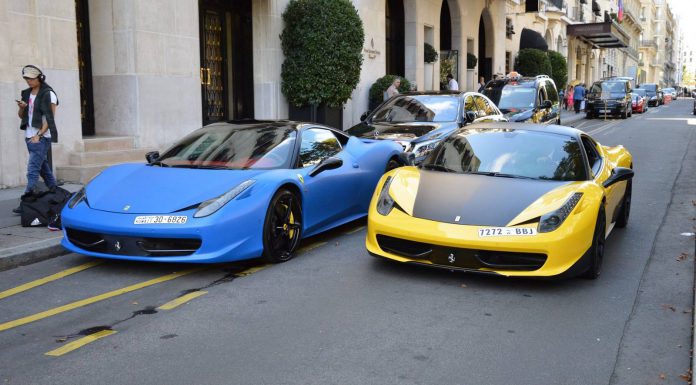 A unique matte blue and yellow Ferrari 458 Italia duo have been spotted doing the rounds in Paris and as you would imagine, have been turning heads here, there and everywhere!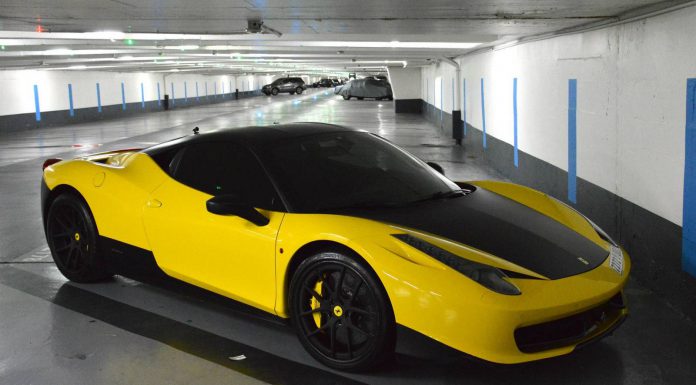 As for the matte blue 458 Italia, it also features gloss black wing mirrors, a gloss black roof, black wheels as well as bright yellow brake calipers. The yellow example is even more eye-catching however, with the paint being joined with a matte black bonnet, side skirts, rear bumper and the lower section of the front bumper.
It too features black wheels with yellow brake calipers. Which one do you prefer?