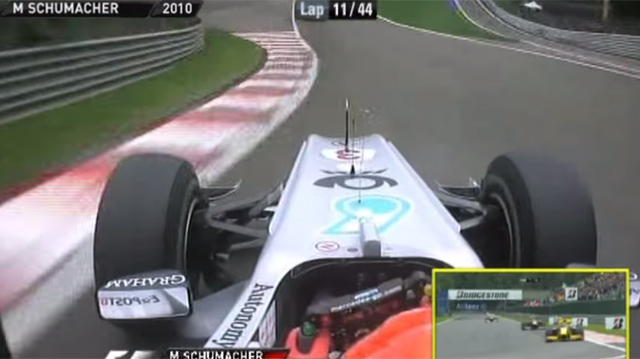 In the world of Formula One, there are a small handful of corners which stand head and shoulders above the rest. For example, The Parabolica at the end of Monza as well as 130R at the Suzuka Circuit continue to shock and amaze viewers, spectators and drivers alike. Arguably the most famous corner on the F1 calendar however is Eau Rouge at the Spa Francorchamps circuit.
[youtube]https://www.youtube.com/watch?v=myy4K9B9zT0[/youtube]
Thanks to the incredibly high speed nature of the corner, the inclusion of three separate apexes and the dramatic uphill climb, the G-forces faced by F1 drivers through can reach 5g! The following clip showcases F1 cars from 1991 through to 2013 tackling the famous corner and it is very impressive to see just how much faster modern-day F1 cars are!