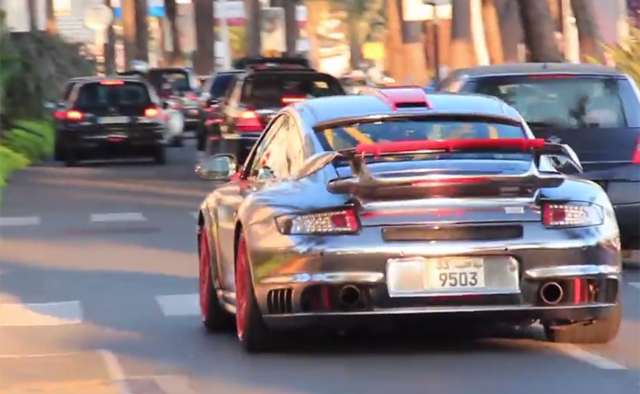 With rear-wheel drive and in 997-generation spec, a 3.6-litre six-cylinder engine delivering 523 hp at 6500 rpm and 505 lb-ft of torque between 2200 rpm and 4500 rpm, the Porsche 911 GT2 is an incredibly potent supercar. The following example is even more extreme.
[youtube]https://www.youtube.com/watch?v=X3uJIZnpTSg[/youtube]
Thanks to some extreme engine modifications including the fitment of a straight exhaust system with no catalytic converters, this 911 GT2 reportedly delivers 1300 hp! Helping to match the outlandish performance the car is inevitably capable of is a very special aftermarket wrap job with chrome and bright red featuring prominently!