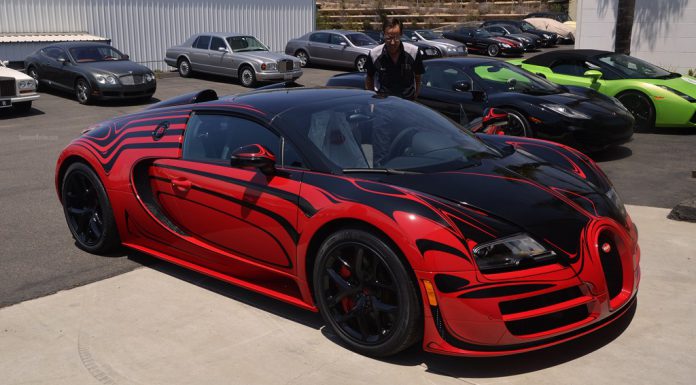 Ever since the Bugatti Veyron L'Or Blanc was introduced a few years ago, similar paint jobs have been adopted by a number of other Veyron models. The latest to receive such a paint scheme is a Bugatti Veyron Grand Sport Vitesse which recently arrived at the Symbolic Motor Car Company in the U.S.
[youtube]https://www.youtube.com/watch?v=ix_f93Xgq2s#t=274[/youtube]
However, where the original Veyron L'Or Blanc features a white and blue paint scheme, the following example is instead paint in red and black and features gorgeous gloss black wheels and red brake calipers.
It was recently confirmed that just 15 units of the Bugatti Veyron remain to be sold meaning the following example is one of the last to have been produced.
What do you think of the paint job?