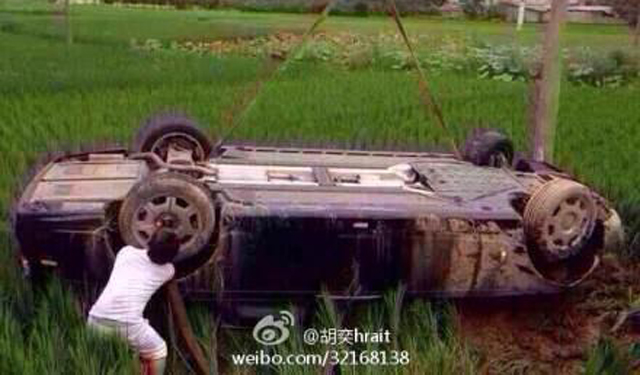 A luxurious Rolls-Royce Phantom has rolled and flipped following an admittedly strange crash in the Zhejiang Province of China.
The exact cause of the crash isn't known but it seems rather apparent the driver lost control of the heavy sedan going around a corner in slippery conditions. The car then skidded off the road and rolled down a small rock wall landing in a muddy field.
Thankfully the occupants escaped uninjured and interestingly, the Phantom doesn't look all that damaged and will be repairable.