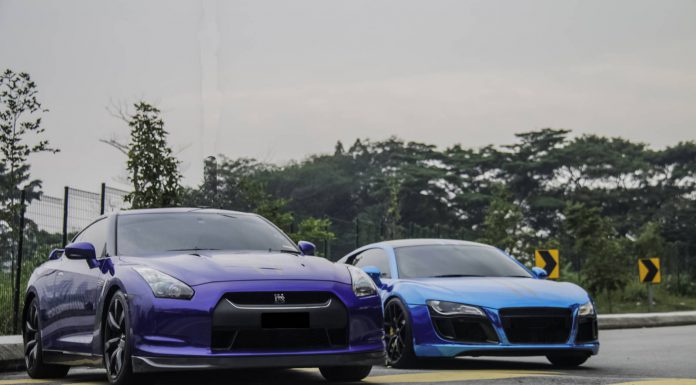 Matte and chrome aftermarket car wraps are getting more popular especially among supercar owners. Wrapping one's car makes it stand out from the crowd and also protects the factory paintwork. Additionally, car wraps allow customers to create different and unique effects which are not easily achieved through re-spraying the car.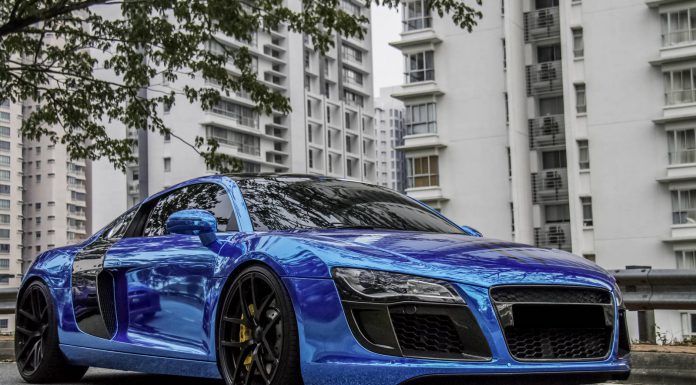 Featured here is an Audi R8 V8 which is finished in a chrome blue vinyls wrap and chrome black stripes. This car was tuned by a Malaysian company of top quality exhaust systems, carbon and performance parts known as Links. This unique chrome wrap R8 has been upgraded to the firm's Performance Stage 2 kit along with a Links Valvetronic Exhaust system and K&N air filter. Additionally, this Audi R8 features a PPI bodykit as well as 20-inch forged Modulare wheels.
This Nissan GT-R is finished in a custom made blue/purple pearl. It too has been upgraded with the Links Performance Stage 2 kit, Links full exhaust system and also a BMC air filter.