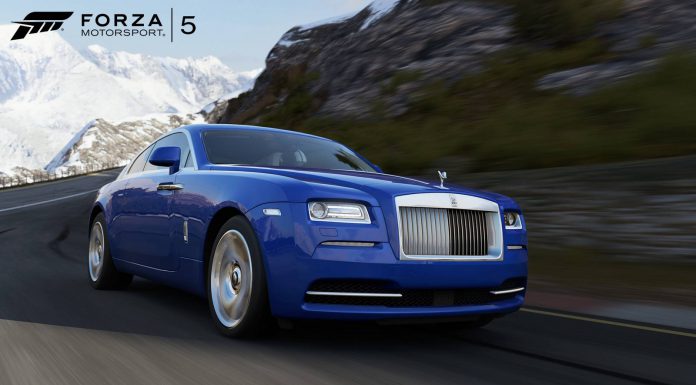 Rolls-Royce Motor Cars has announced its new Wraith coupe will now be available as a free download in Microsoft's Forza Motorsport 5 for Xbox One.
Rolls-Royce debuted the Wraith at the 2013 Geneva Motor Show with the premise the car would undercut the larger Phantom Coupe and offer a more performance-oriented model for the brand. It utilizes a twin-turbocharged V12 producing 620 horsepower and 590 lb-ft of torque and also employs a unique sweeping fastback design, distinguishing it from the rest of Rolls Royce's lineup.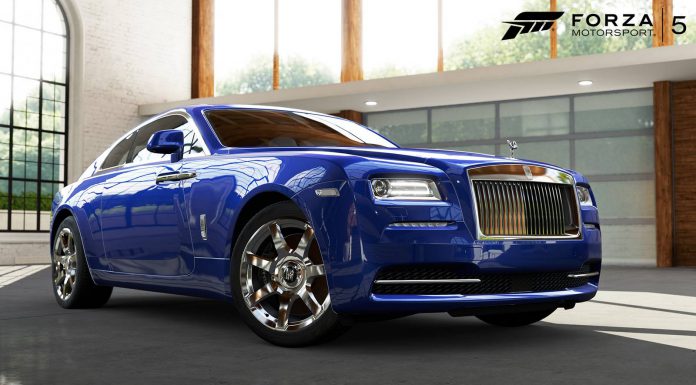 Forza Motorsport 5's an all-new graphics engine helps re-create the Wraith's details in a life-like manner, Rolls-Royce says. In the game, the suicide-style coach doors will open to reveal a realistic contemporary interior complete with detailed wood and leather features. The luxury four-seater will also be available in 12 different color combinations with Rolls-Royce signature two tone options available.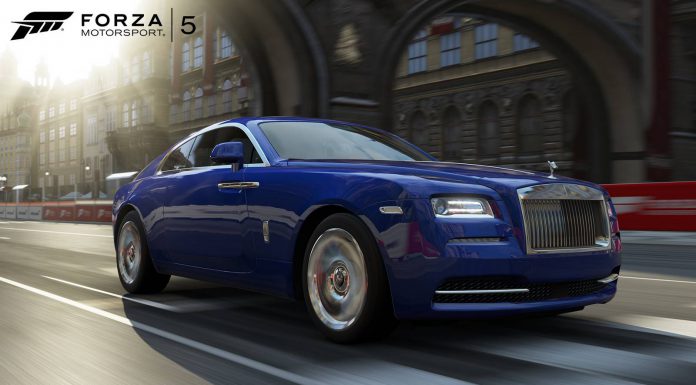 "We are delighted to mark a first in video game history by introducing Wraith, the most powerful Rolls-Royce ever made, into Forza Motorsport 5. The game will provide players with a new level of excitement by exploring the iconic features of Wraith. We are proud to present this compelling combination of refined super-luxury and poised dynamism in such a new and immersive way," Marc Mielau, General Manager Marketing of Rolls-Royce said in a statement.