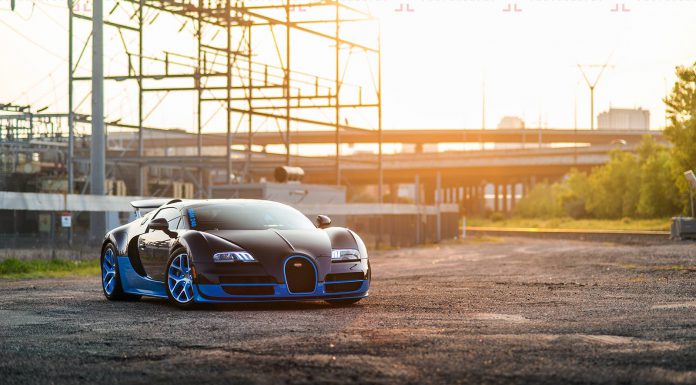 Minnesota-based photographer Alex Bellus has sent us over some photos of his photo shoot with a stunning Bugatti Veyron Grand Sport Vitesse with a blue-tinted clear coat carbon fiber finish and light blue paint job.
The photos were taken during a tour with the car around the state of Minneapolis in the United States. The car is pictured in front of the Minnesota Federal Reserve building, which Bellus says is fitting because unlike the money in the vault, the Veyron doesn't stay locked away and is actually driven very regularly!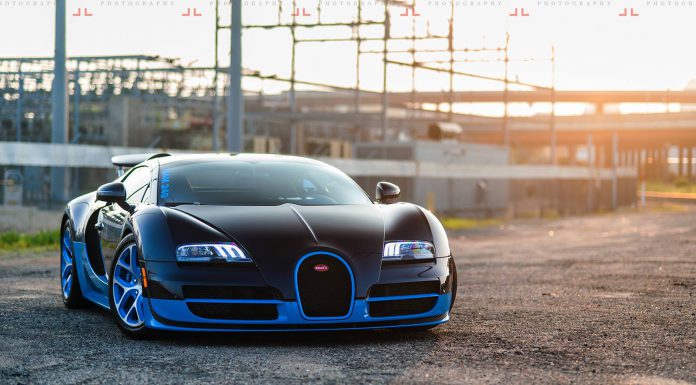 In most circles the Bugatti Veyron Grand Sport Vitesse is a car which needs no introduction, but in case some of its statistics have escaped you, we'll remind you. The Vitesse has an 8.0-liter W16 engine with four turbochargers and an output of 1184 horsepower, making it good for a top speed of 254 miles an hour. It's officially the fastest the open-top car in the world and as a bonus, looks jaw-dropping during in this photo set.