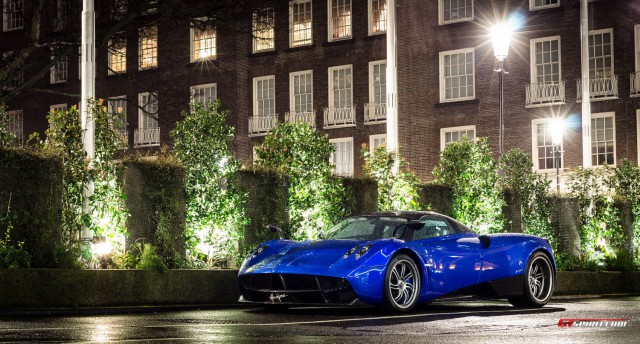 Have you ever wondered like us just how so many Arabian sports cars and supercars get to Europe, in particular London, each and every summer? While The Daily Mail has uncovered just how and how much it costs for these cars to fly to London every year.
Qatar Airways is one of the most popular airlines used by rich Middle Easterners. As a matter of fact, Qatar Airways offers flights specifically to transfer vehicles from Doha to Heathrow on board their Airbus A330 freighters. The cars can fit in a single row or sit side-by-side in the plan and all up, 31 cars can be crammed inside the A330. The price? Well, some pay in excess of 20,000 pounds for a return journey which for many of those in question, is absolutely nothing.
One company which specialises in air freight is Dan Car Logistics. When speaking with The Daily Mail, he said, "The Arabs often use agents to arrange their cars to be flown to the UK – and some of these guys can have two or three cars that they bring over for just one month. Once here, they can legally drive it for up to two months. A lot of them tour – so they may come to London for a bit and then truck their vehicle to much sunnier places like Marbella to extend their fun."
One of the most head-turning supercars to head to London this year has been a bare carbon fibre Koenigsegg Agera R. Hailing from Saudi Arabia, it likely came over on a Qatar Airways freight flight. In case you didn't know, in the Koenigsegg Agera R, 0-100 km/h is over in just 2.8 seconds with 200 km/h clocked in just 7.8 seconds. The ultimate top speed remains untested, however, Koenigsegg's super computers estimate that a top speed somewhere between 430 to 440 km/h is possible! Having driven the Agera R we certainly do not doubt any of the claimed figures!
[Via The Daily Mail]