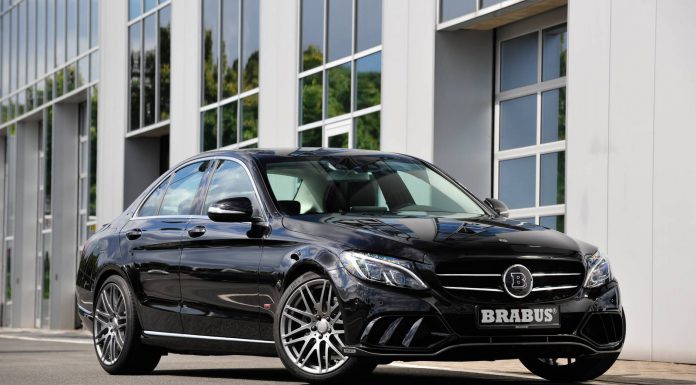 German tuning company Brabus has just revealed its upgrades for the 2015 Mercedes-Benz C-Class. Consisting of both visual and performance modifications, Brabus tuned C-Class' are immediately identifiable from the standard model.
First off, Brabus is offering a complete body kit for the car. Made from high quality PUR plastics, the bodykit includes a new front bumper, side skirts, rear bumper and rear diffuser. The front bumper is significantly different than the standard cars with it also incorporating a new splitter, air intakes, grille and of course the addition of the massive Brabus badge at the front.
The rear bumper is more refined than the front while the diffuser is understandably aggressive. It also supports the addition of quad tailpipes which adds a nice look to the 2015 Mercedes-Benz C-Class.
Additionally, Brabus is offering a new range of 18, 19 and 20 inch wheels for the C-Class the largest of which measure 20×8.5 at the front and 20×9.5 at the rear. The company has partnered up with Continental, Pirelli and Yokohama to provide high-performance tyres for the wheels. Elsewhere, new lowering kits and sports suspension is available developed with the help of Bilstein.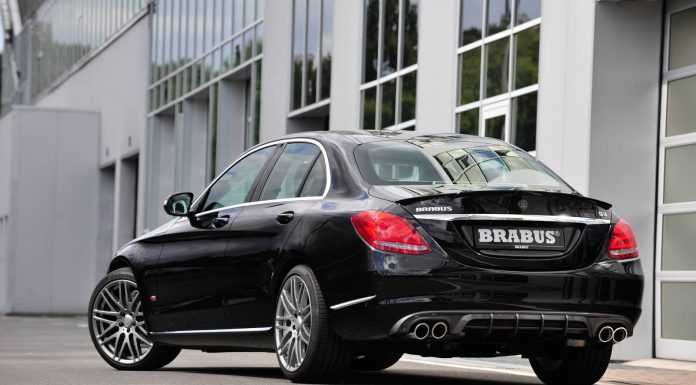 From a performance standpoint, the Brabus PowerXtra B20.2 performance kit will be available for the gasoline-powered C 200. It involves the adaptation of a plug-and-play auxiliary control unit to the engine electronics. To retain the engine's durability and longevity, this tuning kit is designed to only use the performance-enhancing mapping once all parameters such as engine temperature etc. are in the green. This effectively prevents the performance increase from negatively affecting the engine's service life.
Thanks to its fitment, power rises by 40 hp and 22 lb-ft of torque meaning the diesel powered C-Class hits 100 km/h in 7 seconds and a top speed of 242 km/h. Additionally, there is the Brabus PowerXtra D3 performance kit for the Mercedes-Benz C220 BlueTec. Its installation boosts the power output of the four-cylinder turbodiesel engine by 48 hp. Peak torque jumps to 332 lb-ft. The sprint time from 0 to 100 km/h is shortened to 7.1 seconds while top speed increases to 240 km/h.