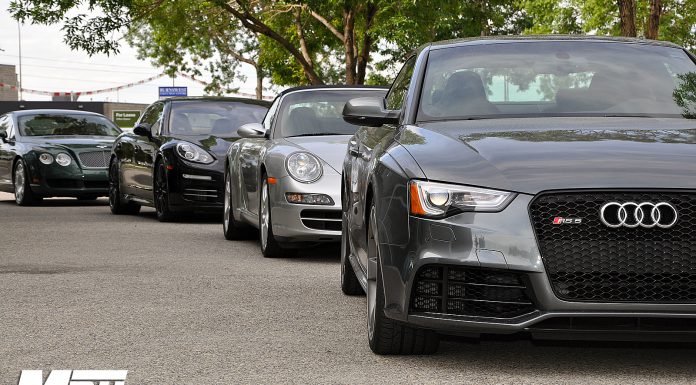 Every Saturday morning, Distinctive Collection in Calgary hosts a Cars & Coffee event for exotic cars from around the city. This week however, due to the threat of rain, nobody showed up to the event, so we took the opportunity to look around at Distinctive Collection's inventory of exotic and luxury cars.
Every time we visit there's something new and exciting to admire. The team is always looking for the hottest used cars to turn around and sell, in addition to the sales of their Aston Martin and Bentley lineup.
Distinctive Collection recently acquired a lightly-used Ford GT with only 11,000 km on the car. It's next to new and barely driven. It's still shining like it did in the Ford showroom in 2006.
A pair of Porsche 911 Turbo S models and a GT3 RS model line the showroom, but likely won't be there for long. A Ferrari F430 Spider and 360 Spider join the rest of the cars in the showroom, along with an Audi RS4, Porsche Panamera Executive Class, Porsche 911 Cabriolet and Maserati GranTurismo.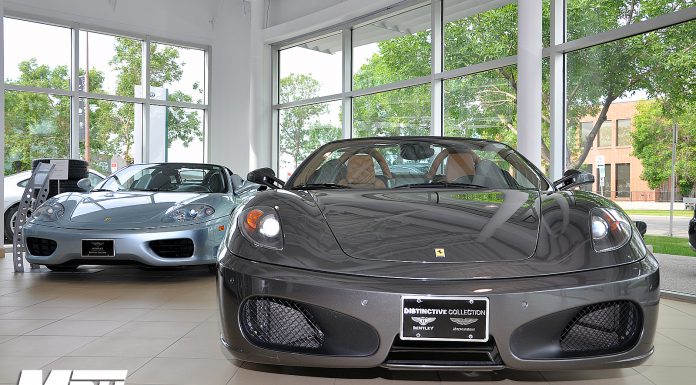 A Lamborghini Murcielago LP640 that was only acquired a few weeks ago has already sold to its new owner, which we're excited to see on the streets of Calgary! We'll return to Distinctive Collection next week for Cars & Coffee and hope that there will be a great turnout.
The dealership hosts the cars & coffee event every Saturday morning from 9am-12pm. The public is welcome to come by and see the cars.