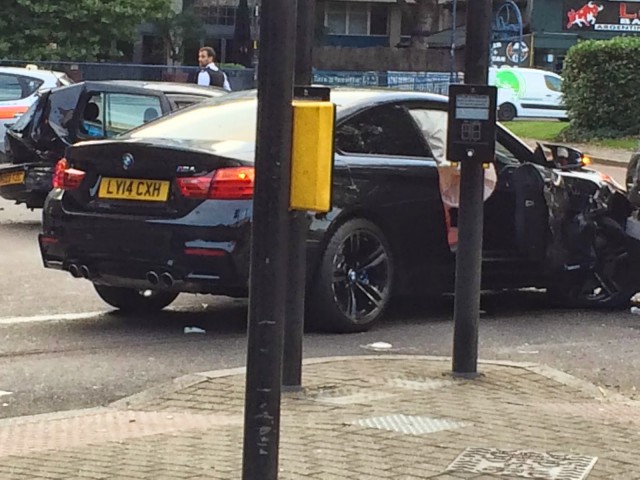 A gorgeous gloss black BMW M4 was unfortunately involved in a serious crash in London recently. The crash also saw a new BMW 220d, VW Golf and Toyota Prius damaged.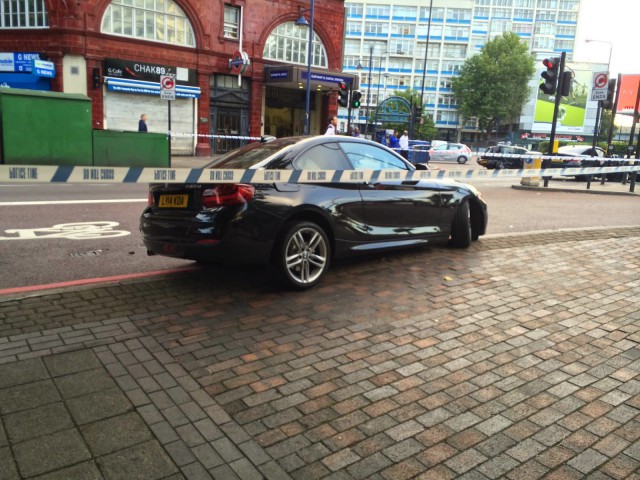 According to an unnamed witness who saw the crash, both the M4 and 220d were reportedly speeding. While the M4 was overtaking the 220d, the latter reportedly swerved into the M4's lane resulting in a collision. The owner of the M4 then lost control and hit the VW Golf and Toyota Prius.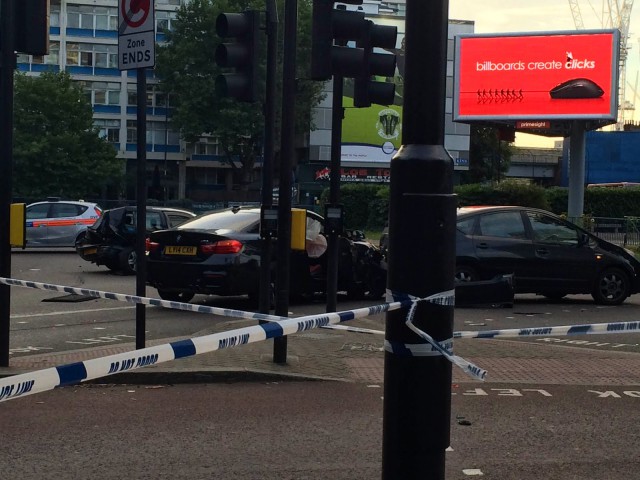 Thankfully, the damage to the M4, 220d and Prius doesn't seem to be unrepairable. The Golf on the other hand looks like a complete write-off.
[Via Zero2Turbo]